Former real estate broker John Termini steps up to help lead Hillsong NYC after sex scandal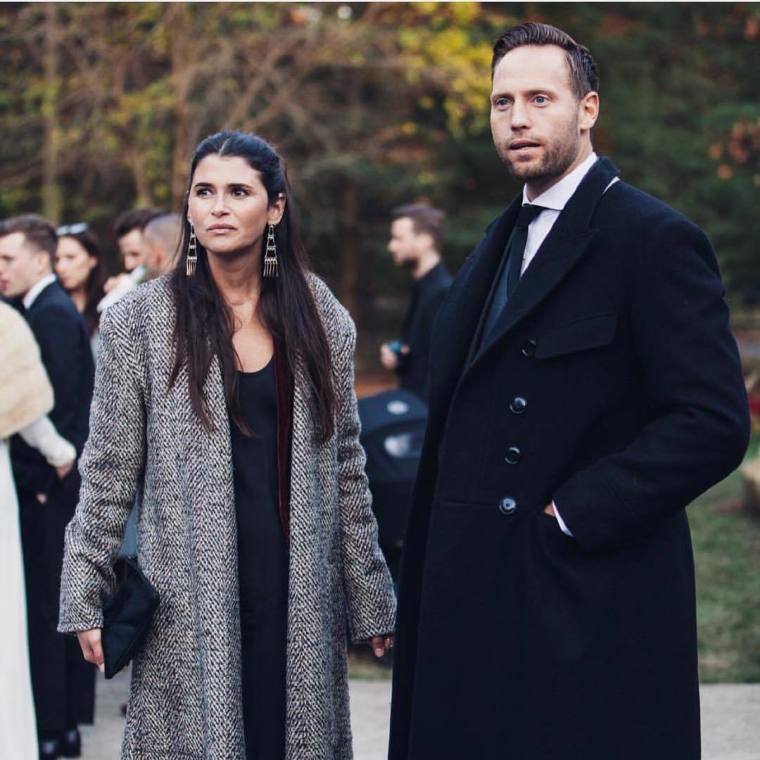 NEW YORK — Pastor John Termini, a former real estate broker and his wife, Katie, have stepped in to lead the scandal-scarred Hillsong NYC in the wake of an explosive sex scandal that took down the church's former celebrity lead pastor Carl Lentz.
"My name is John Termini and I'm helping lead our church right now in this season. And I know this has been a really challenging time for our church to navigate. I want to take a moment … to say thank you that you've been praying with us, standing with us. We could not do this without you," Termini said during a Jan. 24 broadcast to Hillsong East Coast churches.
Termini, 38, is a son of the Rev. Sal Termini of Key to Faith Church, a Hillsong Network Church which gathers at The Cultural Arts Playhouse in Syosset, Long Island. According to his LinkedIn page, Termini worked for global commercial real estate and investment firm CBRE, which he joined in September 2007 until September 2012. He later joined Hillsong Church as director of business development in 2013 and became head of global real estate for Hillsong Church in 2019.
"You know, I used to be a broker," Termini said during his Jan. 24 address. "I love brokers — thank God for brokers — but you know what's better than a broker is the owner. Why go to a broker? Why go to an owner? Go to a dealer. His name is the Holy Spirit. He can show you access to the Father."
Some reports have speculated whether the New York native will permanently replace Lentz as the face of Hillsong East Coast, but reps for the global church could not immediately provide responses to questions from The Christian Post about the church's plans for Termini or if other candidates were being looked at to fill the leadership role vacated by Lentz.
Lentz, who attracted a raft of celebrities to the church, including pop singer Justin Bieber, was fired from the church last November over "leadership issues" and moral failures, including being unfaithful to his wife.
Last December, DailyMail.com reported on a released audio recording of Hillsong Church founding Pastor Brian Houston addressing church leaders and top donors in which he said Lentz had "more than one affair" before his eventual firing.
The affairs were "significant," Houston reportedly said, and noted that Lentz had a history of "bad moral behavior." The New York City pastor's infidelity was allegedly uncovered after a church staff member found compromising text messages on his computer. New York City-based designer Ranin Karim later claimed that she had carried on a monthslong affair with Lentz, who only gave her his first name and claimed to be a sports agent.
Hillsong Church later confirmed that they investigated and took action on a 2018 letter of complaint alleging inappropriate sexual relations between staff and volunteers at the Hillsong NYC location but not all the allegations made in the letter were accurate.
"Sadly, we learned that some of the allegations were true. In response, our team took immediate action to address those allegations. Though some of the letter's allegations were found to be inaccurate, we realized that those situations required care and concern as well," officials explained.
In a 2015 feature in Surf Collective, in which Katie Termini is noted as a forensic psychologist and emerging jewelry designer, John Termini said his favorite thing about his wife is her "hotness," but also explained that "she makes me better, by allowing me to be me, the freedom to aim high and encourages me even when I miss the mark."
He added: "Katie quiets the storm in me."