Fourth of July Messages From 5 Christian Leaders to Americans on Independence Day
1. Greg Laurie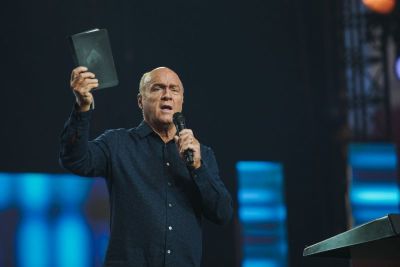 Pastor Greg Laurie, senior pastor of Harvest Christian Fellowship in Riverside, California, spoke to Americans about the Deceleration of Independence, reminding them that the nation's founding is tied in with its Christian principles.
"Today is the Fourth of July. The day that we celebrate the fact that the Declaration of Independence was ratified. Among other things it says, 'We hold these truths to be self-evident that we've been endowed by our Creator with certain inalienable rights, that among these are life, liberty, and the pursuit of happiness,'" Laurie said in a Facebook message.
He highlighted that the founding fathers began the Declaration by stating that people are endowed by their Creator.
"America was built on the foundation of biblical teaching. Many of our founding fathers and signers of the Declaration of Independence were followers of Christ themselves," Laurie noted.
"So, as we celebrate the freedom in this great land and have fun with family and friends and barbecue and fireworks, let's not forget that we live in the land of the free and the home of the brave given to us as a gift from God. Have a blessed and a happy Fourth of July."