Fourth of July Messages From 5 Christian Leaders to Americans on Independence Day
4. Russell Moore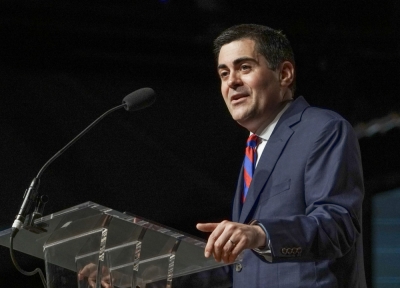 Russell Moore, president of the Ethics & Religious Liberty Commission of the Southern Baptist Convention, looked back into history in his July 4th message on his website.
"After all, if it weren't for [former President Thomas] Jefferson and his majestic Declaration of Independence, there might not even be a United States of America, and certainly not a country quite like it is now. If it weren't for Jefferson (and the Baptists), would I have grown up in some cold, dead, state-established Anglican church instead of the vibrancy of a free church in a free state?" he wondered.
Moore wrote that even a man as great as Jefferson can see his legacy fade "in the grand scheme of trillions of years of cosmic time," but said that Jesus and His Resurrection will always shine for humanity.
"That empty tomb is, itself, a declaration of independence. By raising Jesus from the dead, God declared Him (and all who are in Him) to be free from death, free from the curse, free from Satan's accusation. I suppose you could say that Jesus was endowed by His Father with certain unalienable rights, among these life, liberty, and the pursuit of happiness... except that these blessings don't end in a graveyard," the ethicist said.