Fourth of July Messages From 5 Christian Leaders to Americans on Independence Day
5. Mike Pence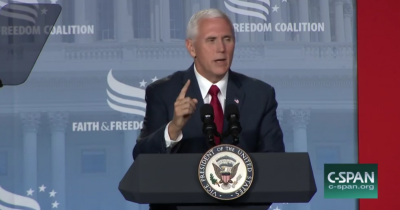 Vice President Mike Pence, who is an evangelical Christian, wished along-side his wife, Karen, a "safe and happy Independence Day weekend" to all Americans.
"As we celebrate our freedom with parades, fireworks, picnics and family gatherings, let us remember and be thankful for all those who make that freedom possible at home and abroad," Pence wrote on Facebook.
"And let's honor their service, and the service of all who have gone before, by upholding our nation's commitment to freedom and the unalienable rights to life, liberty and the pursuit of happiness."
Vanity Fair reports that President Trump is marking the holiday by inviting members of the armed services and their families for a picnic on the South lawn of the White House, according to Stephanie Grisham, the first lady's director of communications and special assistant to the president.