Francis Chan: Christians Will Be Relevant If They Become Rejects, Stand With Jesus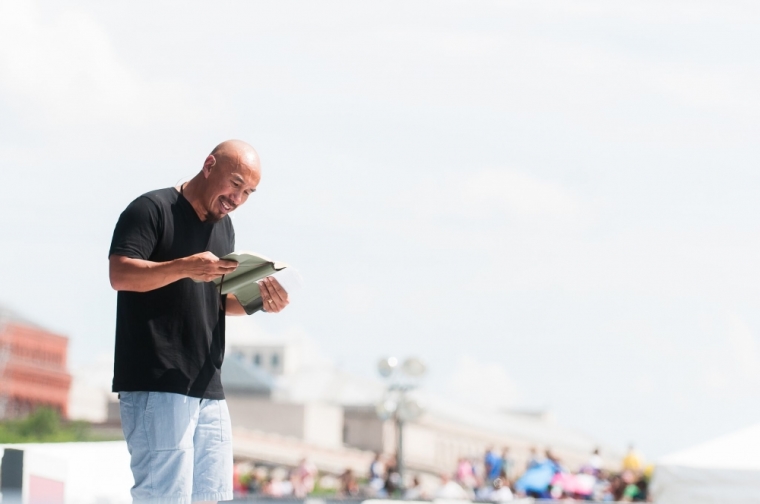 WASHINGTON — Popular pastor and New York Times bestselling author Francis Chan urged thousands of Christians gathered on the National Mall Saturday to stand together as "rejects" in the face of the world.
Chan, the founder of Radius International and former teaching pastor of Cornerstone Community Church in Simi Valley, California, took the stage at Together 2016, an all-day gathering that featured about 40 popular Christian speakers, artists, authors and performers organized by Pulse and its founder Nick Hall.
As Hall told the crowd earlier in the day that Jesus was offering America a "reset," Chan, the author of Crazy Love, told the gathering in the late afternoon that the church needs a reset.
"I think we all agree that the church needs a reset in a lot of ways," the 48-year-old Chan said in the sweltering heat. "We have become somewhat irrelevant, sadly. But the path to relevance is not by trying to fit in. It's by standing out. It's is not be becoming popular but it is by becoming rejected."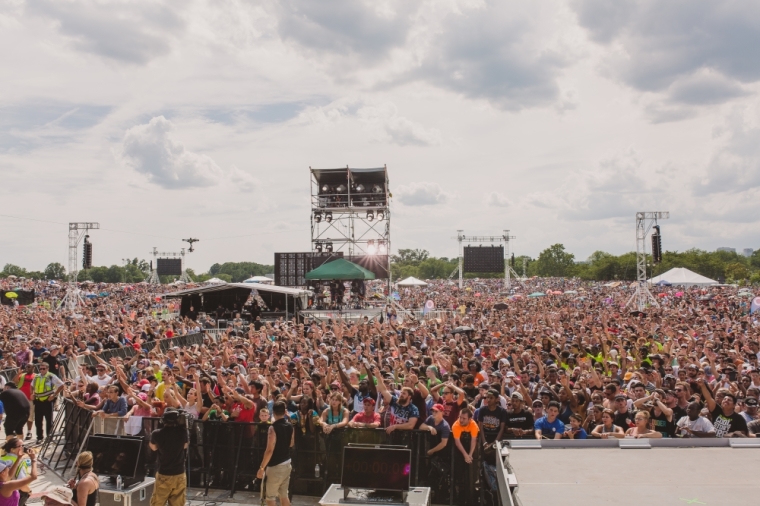 Chan turned to his Bible and recited a lengthy passage from Matthew 10.
"'Behold, I am sending you out as sheep in the midst of wolves, so be wise as serpents and innocent as doves," Chan read from Matthew 10:16. '"Beware of men, for they will deliver you over to courts and flog you in their synagogues, and you will be dragged before governors and kings for My sake, to bear witness before them and the Gentiles."
"And whoever does not take his cross and follow Me is not worthy of Me," Chan added, reciting Matthew 10:38-39. "Whoever finds his life will lose it, and whoever loses his life for My sake will find it."
Chan argued that the biggest challenge facing this generation is that it is too focused on being popular in the eyes of the world.
"I think the biggest challenge in this generation is what we just read. In a generation that is obsessed with popularity and being liked and getting 'Likes,' Jesus says the way to become significant and to have an impact is through rejection. That is what He just said," Chan contended. "And, none of us like this. Man, the toughest thing for us is to see ourselves, as Jesus says, 'as sheep amidst the wolves,' 'as hated by all men.' And yet, that is what our Savior was. That was His example."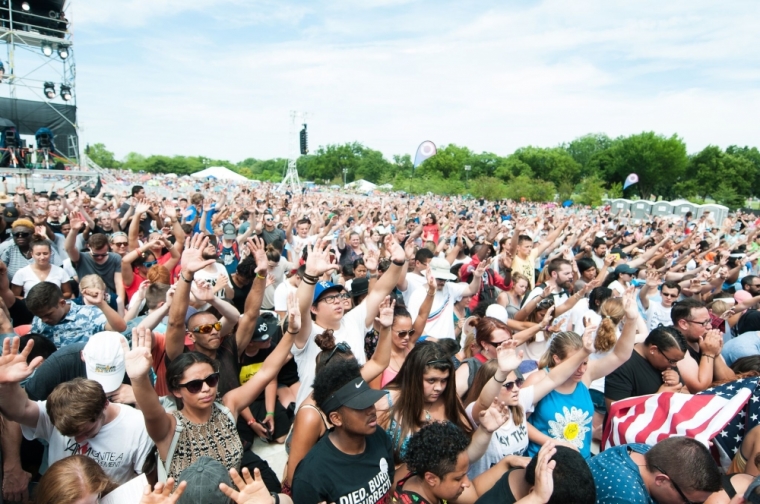 Chan then turned to Hebrews 13:12, which reads "So Jesus also suffered outside the gate in order to sanctify the people through his own blood. Therefore let us go to him outside the camp and bear the reproach he endured."
"Do you see what that is saying? It is saying that they looked at Jesus and said, 'Hey, get out of our city. We are going to crucify you outside of the city walls. You are a reject and you don't belong in our city," Chan interpreted the scripture as saying.
"The author of Hebrews says if they kicked our Savior out of the city, then let's go outside of the city walls and let's stand next to that cross and say, 'I understand you reject this message, but if you rejected my Savior, I am going to go where rejects go,'" Chan continued. "'I want to stand with Him because I don't care whether the rest of the city is going to give me the popular vote. I want to stand with Jesus.'"
Chan said that Christians need to know that when the world tells them that there are many ways to Heaven and there will be no judgment, they must remember that the only way to Heaven is through Christ and He is "coming back to judge one day."
"So I want to be standing with Him, rejected with Him at the foot of the cross because I would rather be at the cross with Jesus than with the rest of the world," he stressed. "We have prayed together today and we have worshiped together today. The question is are we willing to be rejected together."