Franklin Graham's Plan for Democrat, Republican Conventions: 'We Will Pray for Our Broken Nation'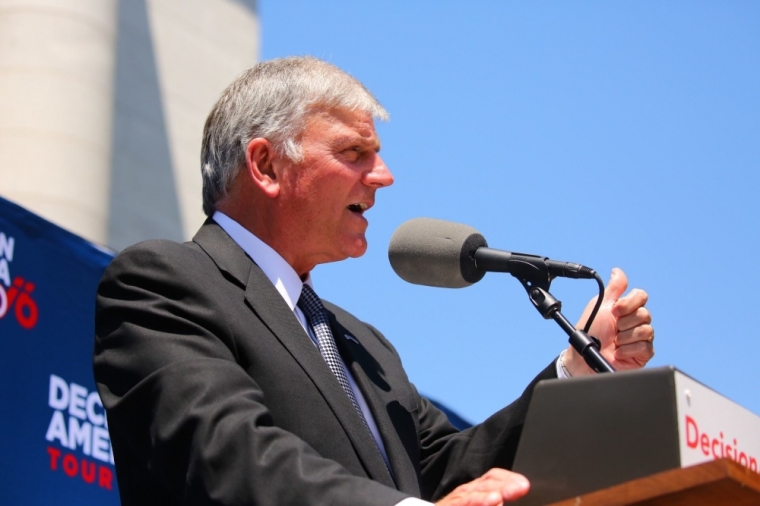 The Reverend Franklin Graham announced that he will lead live prayer events on Facebook for the opening of the Republican and Democratic national conventions.
In a message posted to the social media site on Monday, Rev. Graham explained that the nation "is in a huge mess" and needs prayer and spiritual healing.
"One week from today — Monday, July 18, at 12:00 Noon Eastern — I'm asking you to pray with me live on Facebook just before the Republican National Convention opens," wrote Graham.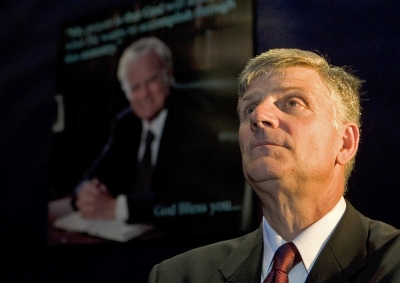 "Then the following Monday, July 25, before the opening of the Democratic National Convention, we will pray together again. Ask your friends to join us as well — we need the whole nation praying."
Graham went on to state that "if there are thousands of us calling out to God on behalf of our nation, can you imagine what He might do?"
"We will pray for our broken nation and for America's future. We will pray for these political conventions and the upcoming election," continued Graham.
"God's Word tells us that if we humble ourselves, confess our sins, and turn from our wicked ways, God will heal our land (2 Chronicles 7:14). He's the only one who can."
Graham's announcement on Facebook has garnered as of Tuesday morning over 90,000 likes, more than 5,000 loves, and nearly 60,000 shares.
This is not the first time that Graham has called for prayer for the country in light of the current presidential election cycle.
Over the past few months, Graham has been overseeing the Decision America Tour, which involves the evangelist holding prayer rallies across the country.
"Franklin Graham is traveling to all 50 states in 2016 to hold prayer rallies, to preach the Gospel, and to challenge believers to take a stand and take action," noted the Decision America website.
"He'll be urging Christians to vote, to live out their faith in every part of their lives, and to pray for our nation just as Nehemiah cried out to God to rebuild the walls of Jerusalem and restore hope to His people."
Last month, Graham's rally in Olympia, Washington drew an estimated 5,000 supporters. During his remarks, Graham told attendees they "might have to hold your nose" when voting.
"You're just going to have to ask yourself which of the two do you think we as Christians will at least have a voice with?" said Graham to those gathered in Olympia.
According to the Decision America site, the next stops for the tour will be in August and come to the states of Idaho, Maine, Massachusetts, Montana, New York, Rhode Island, Vermont, and Wyoming.