Franklin Graham Headlines 'Good News Festival' in Oklahoma With Artists Skillet, Lacey Sturm, Michael W. Smith
Lacey Sturm and Dae-Lee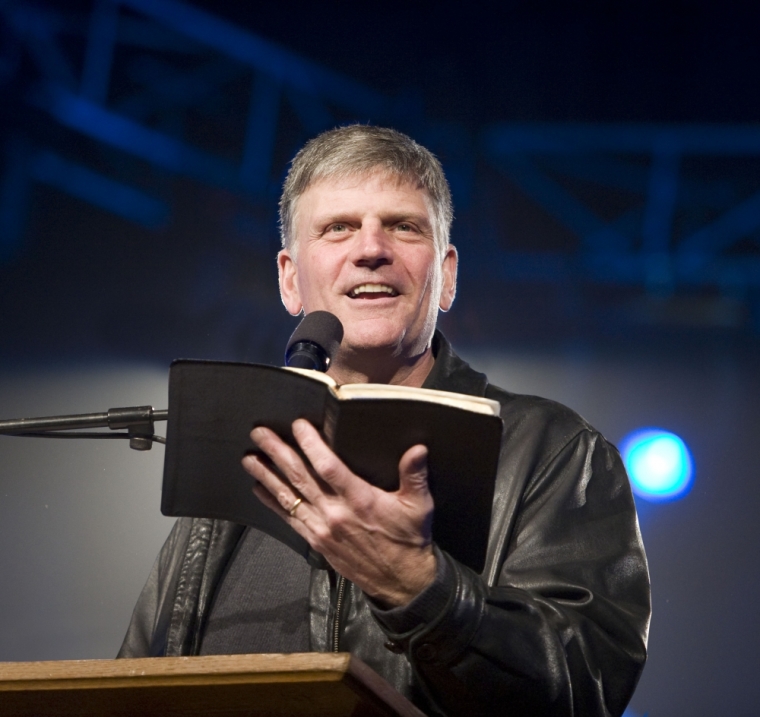 Franklin Graham, head of the Billy Graham Evangelistic Association and son of the Rev. Bill Graham, will be speaking at the "Good News Festival," a multi-day revival, held in Oklahoma City this weekend.
Danny Little, festival director for the BGEA, told The Christian Post that the evangelical organization has held similar events in Oklahoma City in 1956, 1983, and 2003.
"These were crusades held by Franklin's father, Billy Graham. Franklin has held festivals in Enid, Shawnee and Bartlesville. This is his first invitation to Oklahoma City," said Little.
"In the likeness of his father, Franklin will bring an evangelistic message about the Good News of the Gospel of Jesus Christ. He will speak of God's love for all people and the need to follow Him as Lord and Savior."
The festival will include two assemblies held at the Chesapeake Arena, one at 7 p.m. Saturday, Aug. 22. and another at 4 p.m. on Sunday, Aug. 23.
"Franklin's platform will feature guest artists Skillet, Lacey Sturm, Dae-LeeAll Sons and Daughters, and Michael W. Smith. The Good News Festival will also feature the first choir in seven years," explained Little.
"It seems the music changes with the culture in an attempt to attract people to the event, but the message of the Good News is timeless. The progression and look of the festival has evolved through the years, but the Gospel remains the same."
The upcoming festival has caught the attention of local media, as Carla Hinton of Newsok.com interviewed local leaders involved in the event, including the Rev. Randy Faulkner, senior pastor of Metropolitan Baptist Church.
"Franklin, it seems to me, is really concerned about the moral drift of America and the evils of such things like pornography and violence," said Faulkner.
"He has some opinions on issues that trouble some people, but he is trying to address the social climate in a way he thinks is right."
The Oklahoma City event will come just days after the BGEA wrapped up its weekend event "Festival of Hope" in Birmingham, Alabama.
"And as thousands sang 'Break Every Chain' in unison at the Bartow Arena Sunday night, it was clear many had taken a step in the right direction to tear down walls of every kind," the BGEA said in a statement shared with CP.
"The final night of the three-day Franklin Graham Festival drew more than 9,800 people. Another 16,000 from 100 countries watched online."