Franklin Graham: Oregon School Shooting Shows Rising Christian Persecution in America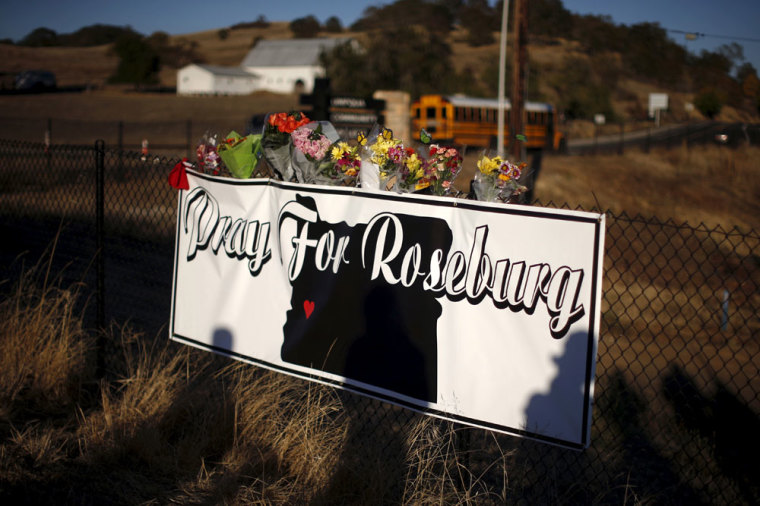 The Rev. Franklin Graham has said the mass shooting at a college in Oregon reveals that violent persecution of Christians is on the rise in the United States.
Chris Harper-Mercer, 26, opened fire on students at Umpqua Community College in Roseburg last week, killing nine and wounding seven others before fatally shooting himself.
The head of Samaritan's Purse and the Billy Graham Evangelistic Association said in a Friday Facebook post that the shooting was proof of increased hostility toward Christians.
"Persecution and targeting of Christians isn't just in Iran or the Middle East, it's right here in America," wrote Graham.
"The bold souls at Umpqua Community College who stood up to say they were followers of Jesus Christ were heinously gunned down with no mercy. Jesus said, 'If they hate you, remember they hated me before they hated you,' (John 15:18)."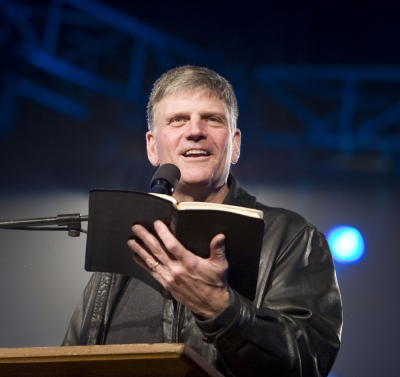 As of Monday, Graham's post on Facebook garnered over 76,000 likes, more than 34,000 shares and over 4,800 comments.
Last week, Harper-Mercer entered an English class at Umpqua Community College and opened fire at those present, killing nine students and their professor, and wounding several others.
Initial witness accounts indicated that the shooter specifically asked people if they were Christian, fatally shooting them if they answered in the affirmative.
Stacy Boylen, whose daughter was wounded at Umpqua, told CNN that the shooter was "asking people one by one what their religion was."
"'Are you a Christian?' he would ask them, and 'if you're a Christian, stand up.' And they would stand up and he said, 'Good, because you're a Christian, you are going to see God in just about one second.' And then he shot and killed them," continued Boylen.
In addition to Graham, other Evangelical leaders have also noted the apparent specific targeting of Christians by the Umpqua shooter.
Pastor Greg Laurie of California's Harvest Church wrote in an exclusive column for The Christian Post that Umpqua was an example of "persecution against Christians in the United States of America."
"We read almost daily stories of our brothers and sisters being martyred for their faith in Christ in the Middle East by groups like ISIS, but now it has come to our shores," wrote Laurie.
Some, however, have questioned the accuracy of the initial eyewitness accounts about the anti-Christian statements of the shooter, while others, including Lauren Nelson of Patheos.com, have argued that the shooter's motivations were more broad.
"[The shooter's] online personas were fascinated with high-profile shootings. His recent activity on the Kick Ass Torrents website involved uploading a video about Sandy Hook shooter Adam Lanza. He publicly praised Roanoke TV gunman Vester Lee Flanagan in a blog post," wrote Nelson last Friday.
"His MySpace page was littered with videos and propaganda supporting the IRA — the Catholic paramilitary group that used terrorist tactics to obtain Irish independence from Britain."