Franklin Graham, Paula White, Samuel Rodriguez to Participate in Trump Inauguration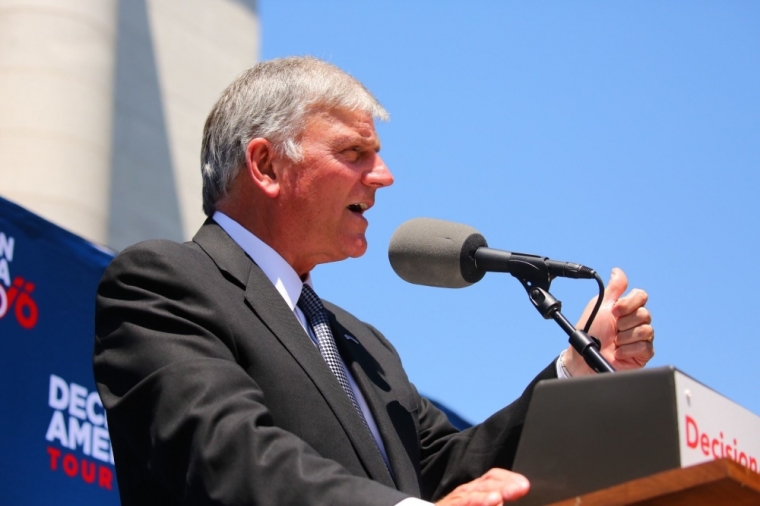 The Presidential Inaugural Committee announced on Wednesday that six prominent religious leaders will participate in the swearing-in ceremony for President-elect Donald Trump and Vice President-elect Mike Pence on Jan. 20 in Washington, D.C.
Among those included on the list are leading evangelist Franklin Graham, Florida-based televangelist Paula White and Hispanic evangelical preacher Samuel Rodriguez. The other participants include the Archbishop of New York, Cardinal Timothy Dolan; Rabbi Marvin Hier, the co-founder of the Simon Wiesenthal Center; and Bishop Wayne T. Jackson of the Detroit-based Great Faith Ministries International.
"Since the first inaugural ceremony, our leaders have paid tribute to the blessings of liberty that have been bestowed upon our country and its people," PIC Chairman Tom Barrack stated in a press release. "I am pleased to announce that a diverse set of faith leaders will offer readings and prayers at the swearing-in of President-elect Trump and honor the vital role religious faith plays in our multicultural, vibrant nation."
Graham, who is the president of the Billy Graham Evangelistic Association and son of Billy Graham, did not endorse any candidates for president during the 2016 election. However, he did attend Trump's meeting with over 900 evangelical leaders this past summer in New York and offer a prayer.
He took to his Facebook page on Wednesday to state it will be an honor for him to participate in the inauguration ceremony.
"It is a privilege to be asked to take part in the inauguration of the next President of the United States," he wrote. "I am very thankful that prayer and reading from God's Holy Word will be a part of this important ceremony as the world watches. We need God's blessing and favor on this nation and our new president, Donald J. Trump."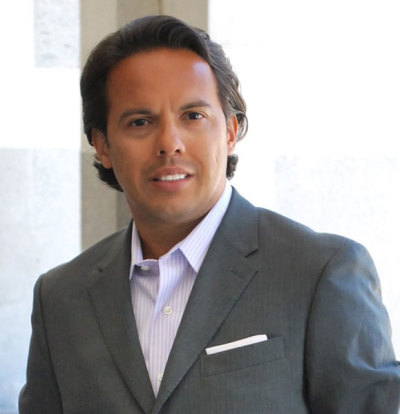 Rodriguez, who is the president of the National Hispanic Christian Leadership Conference, the largest Hispanic Christian organization in the world, said in a statement that "there is truly no greater honor than to serve one's country in such a special way on such a momentous occasion" and considered it a "sacred duty."
"I have enjoyed getting to know President-elect Trump and his team," Rodriguez stated. "As a pastor, I know that faith holds our nation together and I count participating in the Inauguration of our nation's 45th president as not just a patriotic honor, but as a sacred duty, for we will stand not only before men, but before God Almighty Himself to seek His blessing and guidance. Let us begin now to pray for our new president and his administration, and imagine together a bright future for our exceptional nation."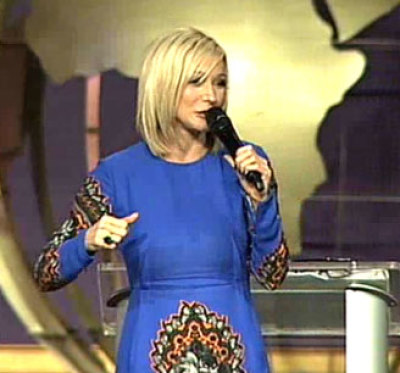 White, who has been credited as being the person who helped lead Trump to Christ and serves as the chairwoman to Trump's evangelical advisory board, said in a statement that it will be important to use the "sacred" ceremony to ask God to "guide our leaders with wisdom and strength and that He would richly bless our extraordinary home."
"In American history, Inauguration Day is one of the most sacred and important celebrations we have as a people, not only because it signifies the peaceful transition of power but also because on this day 'We The People' appeal to the favor, blessing and guidance of God on our country, on our people and on our new leadership," she said in a press release. "I will be humbled to stand shoulder to shoulder on stage with the new administration, other distinguished men and women of faith, and with the great sea of witnesses watching around the country and around the world who continue to pray for God to bless America."
News of White's inclusion in the ceremony was not warmly received by staunch never-Trumper Erick Erickson, a conservative radio host and blogger. Erickson took to his blog to voice his disapproval with White being selected to take part in the inauguration ceremony. He even went as far as to accuse her of being a "trinity-denying heretic."
Some left-leaning political commentators have also voiced their disapproval with White. The Daily Beast criticized her for "shady fundraising practices," which was investigated by the Senate in 2007.
"Think of Paula White's ministry as the church version of Trump University," wrote Daily Beast's Betsy Woodruff. "She preaches the prosperity gospel, an approach to Christianity that is, shall we say, unorthodox. Prosperity-gospel preachers teach that God wants people to be rich, and that he makes them wealthy as a sign of his blessing and favor; the richer you are, the more God loves you."