Franklin Graham Praying That God Will Give America a Faithful President Despite 'Ugly' Campaign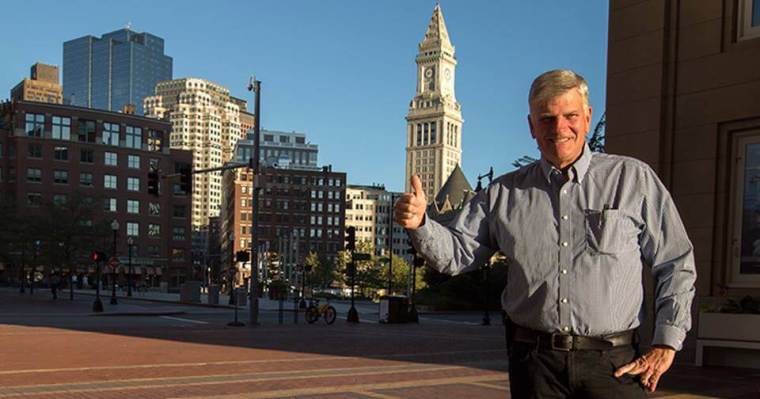 Evangelical leader the Rev. Franklin Graham has said that despite all the stress and negativity of the ongoing presidential election season, he is still praying that God will give America a president that will follow Him.
"I am praying for God to give us a president, a vice president, and other leaders in this country who will acknowledge Him and look to Him for direction. But no matter who is in the Oval Office, God is still on His throne. My hope is in Him. He is what our country needs. 'And now, O Lord, for what do I wait? My hope is in you' (Psalm 39:7)," Graham wrote on Facebook on Tueday.
He shared information from the American Psychological Association which revealed that the election season is a major source of stress for half of all Americans, and is being dubbed "Election Stess Disorder."
Graham, who has not endorsed either Republican nominee Donald Trump nor his Democratic rival Hillary Clinton for president, remarked that it has been an "ugly campaign season with a lot of surprises."
"Yes, both candidates need God's help. Yes, this is a critical election and a lot is at stake — namely the Supreme Court. There's no question that Christians need to pray, to be involved, and to vote even in a tough election," he added.
The president of Samaritan's Purse and the Billy Graham Evangelistic Association said that believers need to turn to the Bible for help and hope, because ultimately God is in control.
Graham toured all 50 American states on his Decision America Tour, which encouraged Christians to get involved and vote on biblical principles come November 8.
"Ladies and gentlemen, our country's in trouble. You know that. And there's no party or individual that can fix it," Graham said earlier in October at Virginia's capitol grounds during one off his last stops.
"I have no hope in the Democratic Party. Before you Republicans start doing back flips, I have zero hope in the Republican Party. The only hope for this country is God."
Graham has said on numerous occasions that the future of the Supreme Court will be one of the deciding factors in the election.
"First of all, when it comes to the presidential election, it's not about emails that are lost, it's not about crude and vulgar language. That's not what this vote is about. It's about the Supreme Court," Graham told The Christian Post in an interview.
"You have to choose for yourself, I'm not going to tell you who to vote for. But you just have to look at the two candidates and what they stand for."
In another interview on The Supreme Court, he added:
"There's no question, Trump and Clinton scandals might be news for the moment, but who they appoint to the Supreme Court will remake the fabric of our society for our children and our grandchildren, for generations to come."