Franklin Graham, Saeed Abedini Push for Release of US Pastor Andrew Brunson Imprisoned in Turkey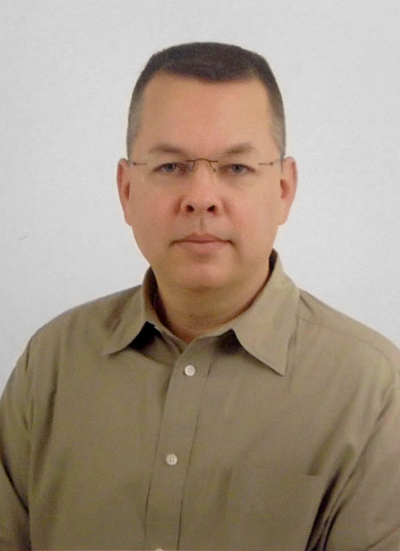 Evangelical preacher the Rev. Franklin Graham and Pastor Saeed Abedini, a former American hostage in Iran, are two of the prominent names who are rallying behind Pastor Andrew Brunson, a U.S. citizen held in a Turkish prison who was recently denied his appeal for freedom.
As the American Center for Law and Justice reported, Brunson has been held for over two months in Turkey, where he is facing the serious charge of being a member "of an armed terrorist organization."
The law group has argued that the charge is "completely unfounded," however, and that Turkish authorities have not presented any evidence against him.
The ACLJ added that Brunson, whose appeal against his imprisonment was recently denied, and who has been denied attorney-client privileges, is being held for his Christian faith.
Graham, who often speaks out against the persecution of Christians on his Facebook page, wrote on Saturday that he spoke with the pastor's wife, Norine, and promised to help raise awareness for his plight.
"I ask that you join me in praying specifically for Pastor Andrew's protection and release," Graham said, in part. 
"The Bible says, 'Continue to remember those in prison as if you were together with them in prison, and those who are mistreated as if you yourselves were suffering' (Hebrews 13:3)," he added.
Abedini, who spent over three and a half years in Iranian prisons for his Christian faith before being freed in January 2016, made a similar plea for Brunson on his Facebook page.
"Today I am free but there is another American Pastor called Andrew Brunson who is in prison in Turkey for two months now and I know how much heart broken is in Christmas and New Year being in prison. I experienced four of these years in prisons. We need to remember him and his family in our prayers," Abedini wrote to his supporters.
As the ACLJ further noted, Brunson and his wife have lived in Turkey for over 20 years. The pastor was summoned in October to discuss the couple's application to renew their visas, but were instead arrested by police.
Norine was released 13 days later, but Brunson remains in custody with scarce access to U.S. consular officials.
Brunson's family released a statement through the ACLJ in December, where they said that the pastor's faith has always been the center of his life.
"His love and concern for the people of Turkey is unmistakable, as he has dedicated 23 years of his life serving them. That is what makes his imprisonment and the unfounded charges so unbelievable and shocking," the family said at the time.
They added: "This development is not only troubling but places him in grave danger. We are working to secure his freedom and will not rest until Andrew is free. We're grateful for the support of the ACLJ and others who are working to demand that Turkey release Andrew without delay."
The conservative law group reports in its latest update that although Brunson has finally been allowed to have with him a copy of the New Testament, and has been granted some access to U.S. embassy officials, his situation remains serious.
"We are continuing our diplomatic efforts to engage the incoming U.S. administration, and moving forward with an appeal of his case. Pastor Andrew needs your support — take action and make your voice heard in this matter by signing our petition," the group added with a link to the petition for the pastor's freedom.