Franklin Graham Says Trump Should Not Release His Tax Returns: 'No Way'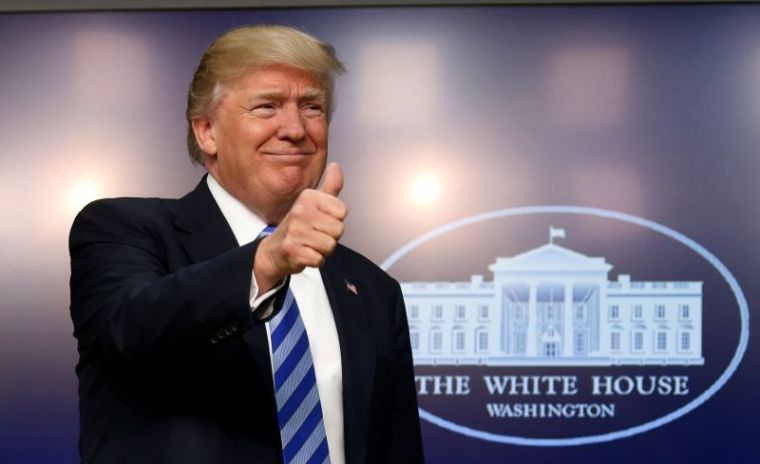 Prominent evangelist Franklin Graham, the son of the legendary Billy Graham, is encouraging President Donald Trump not to release his tax returns, noting that releasing the tax returns would cause nothing but a distraction.
Graham, who leads the Billy Graham Evangelistic Association and Samaritan's Purse humanitarian organization, wrote in a Facebook post on Wednesday that there is "no way" Trump should cave to liberal demands and release his tax returns.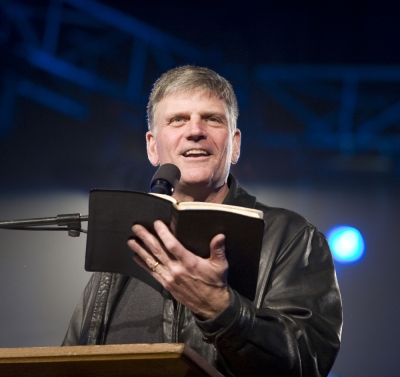 Graham was commenting on a New York Times article from earlier this week that asserts that Trump's refusal to release his tax returns will make it harder for him to fulfill his promise to pass a serious reform in the federal tax code.
"Should President Donald J. Trump release his tax returns? A lot of liberals keep demanding it," Graham wrote. "The President hasn't asked for my advice, but I would say — No way!"
Graham contended that even if Trump were to release his tax returns, like every president has done for the last four decades, most people wouldn't be able to comprehend them because of the complexity of Trump's tax situation as a billionaire businessman.
"Even if these were published, the average American — or the average politician, including Senator Chuck Schumer [D-N.Y.], for that matter — wouldn't be able to understand them," Graham argued. "President Trump is a billionaire with multiple businesses in multiple states, using our very complicated and corrupt tax code that Congress is responsible for writing — that should be scrapped."
"It would just be another huge distraction, and a media frenzy, which is exactly what his enemies want," he continued. "We don't need distractions. We need to let President Trump focus on what America elected him to do. We need to get on with the business of solving the problems facing our nation — Forget the tax returns! We need a simple tax code that all Americans can understand."
On Monday, White House Press Secretary Sean Spicer told reporters that Trump has no intention of publicly releasing his 2016 tax return, reasoning that president is under audit.
Because Trump does not plan to release his taxes, The New York Times reports that Democrats in Congress are pledging to not cooperate on measures to re-write the tax codes until they can see specifically how revisions to the tax code would benefit the president or his family.
They argue that Trump has conflicts of interest when it comes to the issue of taxation in the real estate industry.
"If he doesn't release his returns, it is going to make it much more difficult to get tax reform done," Senate Minority Leader Chuck Schumer, D- N.Y., was quoted as saying. "It's in his own self-interest."
The Times reports that a growing number of GOP lawmakers — over a dozen — are now calling on Trump to release his taxes.
Rep. David Young, R-Iowa, told constituents last week that it is a "no brainer" and that "Donald Trump should release his taxes." However, Young voted against a measure introduced by Rep. Bill Pascrell, D-N.J, to force Trump to release his tax returns to Congress.
Rep. Mark Sanford, R-Fla., Rep. Ted Yoho. R-Minn., and Rep. Justin Amash, R-Mich., all of whom are in the House Freedom Caucus, support the measure to force the release of Trump's taxes to Congress.
Another Republican lawmaker calling for Trump to release his taxes is Sen. James Lankford, R- Okla. According to Tulsa World, Lankford participated in a town hall meeting in Claremore, Oklahoma, and was asked if Trump should release his taxes.
"He promised he would," Lankford said. "He should keep his promise."