Franklin Graham Warns 'Ugly, Anti-Christian Bias and Intolerance' Is Changing America 'From the Inside Out' in Easter Message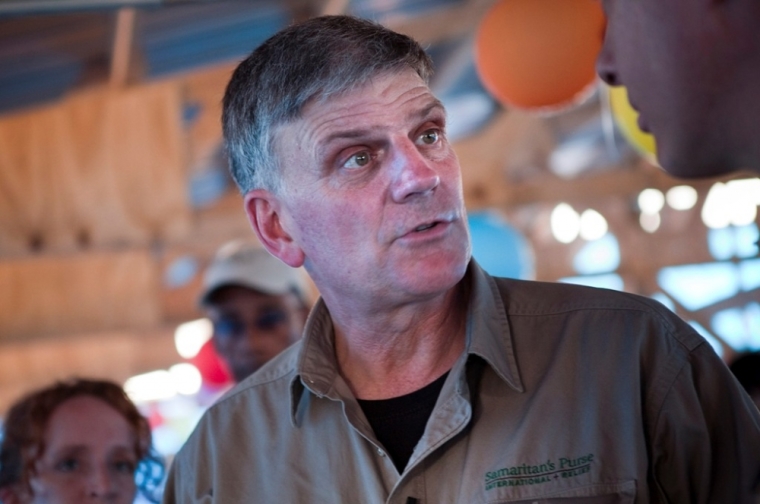 Evangelical preacher the Rev. Franklin Graham said in an Easter Sunday message that Christians around the world continue facing higher levels of persecution and violence, and warned that "ugly, anti-Christian bias and intolerance" is changing America.
"Today, untold millions of Christians around the world are celebrating the resurrection of our Lord and Savior Jesus Christ. And millions in many countries risk their freedom and — their very lives — to worship Him and claim His Name. Even under the threat of imprisonment, they faithfully follow, like pastor Saeed Abidini and scores of others," Graham said, referring to the imprisoned Christian pastor and U.S. citizen in Iran.
"Despite the ever extending reach of the murderous hand of Islamist terror groups like ISIS, they continue to gather to pray as we saw in Kenya this week with 148 brutally killed in cold blood," Graham's message continued.
"Even in America there has recently grown an ugly, anti-Christian bias and intolerance that is changing our nation from the inside out, opening doors for all kinds of discrimination and loss of religious freedom that we hear about daily in the news."
Graham has warned of Christian persecution in the U.S. on a number of occasions before, and in early March blamed President Barack Obama's 'sympathies' to Islam for the rising tensions.
"There are Muslims that have access to him in the White House. Our foreign policy has a lot of influence now, from Muslims. We see the prime minister of Israel being snubbed by the president and by the White House and by the Democrats and it's because of the influence of Islam. They hate Israel and they hate Christians, and so the storm is coming, I believe," Graham told CBN's 'The 700 Club' back then.
Obama has defended his faith from critics throughout his presidency, and in January said in a speech that those who do not believe he is a Christian do not know him.
"In our lives, Michelle [Obama] and I have been strengthened by our Christian faith. Still, as you may know, my faith has at times been questioned — by people who don't know me — or they've said that I adhere to a different religion, as if that were somehow a bad thing," Obama said at the time.
In a separate post on Good Friday, reflecting on the crucifixion of Christ, Graham said that just as Jesus was brought up on false charges before the Roman governor and condemned to death despite being innocent, millions of minority Americans today also feel the justice system has failed them.
"They feel they are falsely arrested and imprisoned, that the courts are stacked against them with no way to prove their innocence. Our nation has a great problem — our nation needs God," he continued.
"We have committed great sins, and we will never be reconciled one to another — one race to another — without God."