Franklin Graham Warns Anti-Semitism Is on the Rise in US and Europe; Endorses 'The Hiding Place' Sequel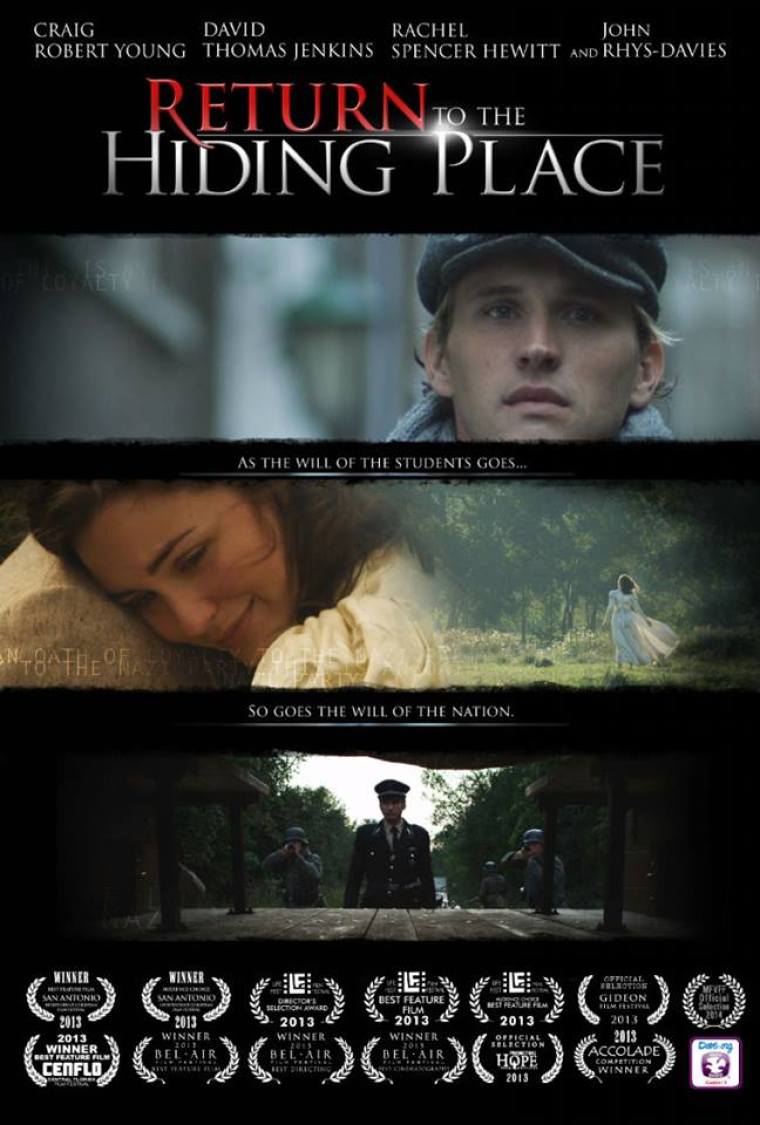 The Rev. Franklin Graham has warned that anti-Semitism is on the rise in the U.S. and Europe. The evangelical preacher made the comments while endorsing the upcoming release of the film "Return of the Hiding Place," the sequel to the original that was produced by his father, Billy Graham.
"Peter Spencer has done an incredible job in creating the new film 'Return to the Hiding Place.' It is a great piece, well-produced and powerful. 'Return to the Hiding Place' is a true story that tells another side of the historical account of Corrie Ten Boom in the original 'The Hiding Place film,'" Graham said.
"This release is very timely and has modern-day application as anti-Semitism is rearing its head again in many parts of Europe and the United States."
"The Hiding Place" was released in 1975, and was based on the book by the same name written by Corrie ten Boom, recalling her family's experience in a Nazi concentration camp during World War II.
"Return to the Hiding Place" is set for limited release starting March 6, and focuses on a secret student army of untrained underground resistance fighters.
The plot summary for the film on the official website reads: "When Corrie ten Boom realizes the rising Nazi empire will swallow Holland and create the holocaust of every innocent Jew in secret death-camps, she faces the deadly threat of these 'Death-Skull Storm Troopers' with a surprising remedy: an army comprised of untrained teenagers."
It continues: "Around that same time, brilliant young physics student, Hans Poley, chooses not to join the Nazi party. To protect him, his parents force him into hiding in the home of Corrie ten Boom. While in hiding, he witnesses the atrocities toward the suffering Jews and decides he must do something."
The sequel has already swept up over 19 festival awards and film honors, including a screening hosted by the BelAir Film Festival and A2E during Sundance 2014.
In January, survivors from the Auschwitz concentration camp in Poland marked the 70th year anniversary of the camp's liberation, and paid tribute to the memory of the more than 1 million people who lost their lives there.
Some of the speakers at the event also warned that anti-Semitism continues to be a dangerous factor in Europe.
"Once again young Jewish boys are afraid to wear yarmulkes [skullcaps] on the streets of Paris, Budapest, London and even Berlin," said Ronald S. Lauder, president of the World Jewish Congress.
"We survivors do not want our past to be our children's future," added Roman Kent, who was born in 1929.