Fred Hammond Creates New Film Drama 'The Choir' for the Lost Who Feel Forgotten by God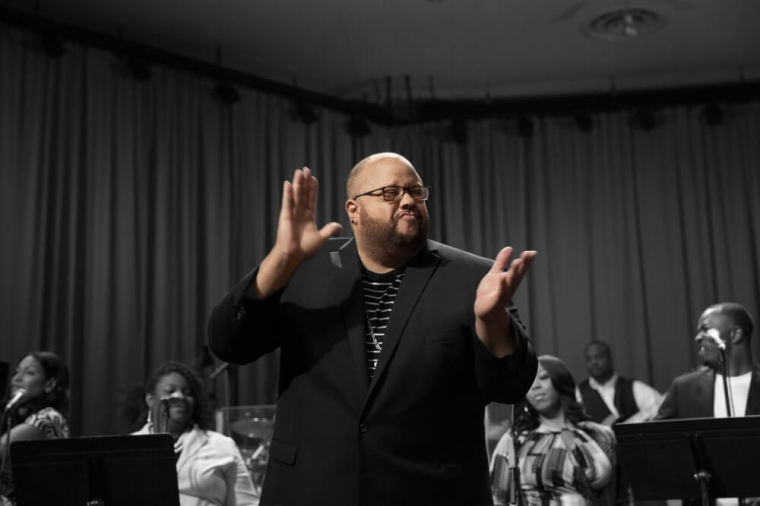 Gospel singer Fred Hammond is making a new movie to reach those who feel they've been forgotten by God.
Hammond, the 56-year-old who was inducted into the Stellar Gospel Music Awards Hall of Fame Saturday, released the trailer for his upcoming film "The Choir" last week. In the trailer that he debuted on social media, viewers can see glimpses of a terrorist, exotic dancer, and a man battling with depression and anger toward God.
"I love God. But truthfully man, I wonder, am I mad at Him?" Hammond's character asks in the trailer.
The gospel singer-songwriter and producer told his over 400,000 Twitter followers that he made the film to use it as a tool to reach those who need to feel God's love.
"This will be a tool that I believe will reaaach waaaay (sic) out to those who may think God doesn't care about them, or God is through with them," he wrote of the film. "'The Choir' will remind you that God will go anywhere, and I mean anywhere, to come and love you out of your worst situation.#thechoir."
The film was written by Hammond who co-directed it alongside Ty Sherrell. While Hammond did not reveal a release date, he let it be known that the film was "coming soon" on social media.
In a 2014 interview with The Christian Post, Hammond spoke about not being afraid to address controversial topics in his television and film projects.
"I think people really want to see the real because the world is portrayed at such a low level that if you come out with a real wholesome show people don't want to see that anymore. This is what's happening in most people's lives everyday fussing, cussing, fighting and back biting," he told CP.
"The Bible is a novel that's crazy..it has murder, it has victory it has mayhem, it has disaster, it has war, sanctification, it has it. So if God made that, at a certain time people need to see it."
For more information about Fred Hammond, click here.