French schoolgirl whose accusation led to teacher's beheading admits she lied: lawyer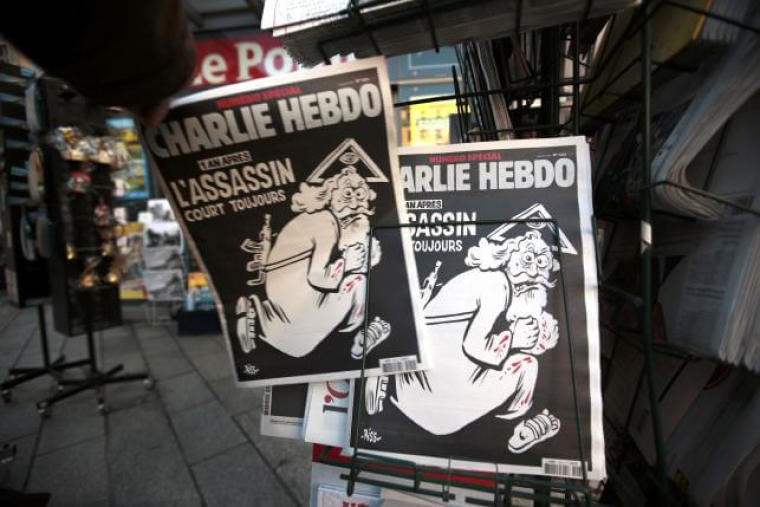 The French schoolgirl who accused her teacher of showing cartoon caricatures of the Islamic Prophet Muhammad to a class in October, which led to his murder and decapitation by an Islamic radical, has admitted she lied about the incident.
The 13-year-old girl, whose complaints about her teacher's actions led to an online campaign against him, recently admitted she was not even in the class that day. She said she did not see the controversial cartoons of Muhammad personally, but a girl in her class showed them to her, BBC reports. 
The girl, who is not named, initially told her father that her teacher, Samuel Paty, asked Muslim students to leave the classroom while he showed students cartoons from the satirical newspaper Charlie Hebdo during a lesson on blasphemy and free speech.
This led her father to file a legal complaint, post videos in response to the allegations and begin a social media campaign. The father has been charged in connection with Paty's October 2020 murder. 
A different account regarding the teacher's actions emerged that said the original story was distorted.
Paty, who had taught a similar lesson on free speech for years, told students he was about to show a picture of Muhammad and to close their eyes if they would feel offended. The girl originally claimed he asked Muslim students to leave the room.
In a leaked testimony, the schoolgirl said she made up the story so she wouldn't disappoint her father.
The girl's attorney, Mbeko Tabula, told AFP that the girl "lied because she felt trapped in a spiral because her classmates had asked her to be a spokesperson."
While going home from school, Paty, a 47-year-old history and geography teacher, was killed and decapitated by Addoulakh Anzorov shortly after the student's accusations resulted in a social media campaign.  
Anzorov, 18, was shot dead by the police on Oct. 16 in Conflans Sainte-Honorine, northwest of Paris, after he killed and beheaded Paty.
Multiple students and family members have been detained since Paty's assassination, and police carried out raids in suspected radicals' homes, the BBC reported last year.
Since the attack, reports say two university professors have received police protection after being accused of Islamophobia by student protesters last week.
In response to Paty's murder, thousands participated in rallies and memorials across France to honor the late teacher and carried signs with the slogan "Je suis enseignant," which means "I am a teacher."
France launched a terror investigation into the murder, and French President Emmanuel Macron visited the site, calling the killing an attack on "the republic and its values." He said that the battle against Islamic terror is "existential."
"One of our compatriots was assassinated today because he taught. He taught his students about freedom of expression, freedom to believe or not believe. It was a cowardly attack. He was the victim of a terrorist Islamist attack," Macron said in October. "This evening, I want to say to teachers all over France, we are with them, the whole nation is with them today and tomorrow. We must protect them, defend them, allow them to do their job and educate the citizens of tomorrow."
Macron posthumously awarded Paty the French Légion d'honneur, which is the highest French decoration. The president called Paty a "quiet hero" in a ceremony the week after the assassination.
"We will continue this fight for liberty and for reason of which you have now become the face, because we owe it to you," Macron shared, according to The Guardian. "Because in France, sir, the lights will not go out."
Charlie Hebdo, the French satirical magazine that published the caricature of the prophet Muhammad, is known for anti-religious cartoons that stir controversy. 
In January 2015, a terror attack on the magazine's office killed 12 staff members in response to the magazine's cover that seemingly depicted God as a jihadist. Images of the prophet Muhammad are considered highly offensive and taboo by Muslims.
France has experienced a rise in Islamic-extremist terror attacks in the past decade.
In October 2017, a jihadist shouting "Allahu Akbar" stabbed two women to death at a Marseille train station.
In July 2016, a truck ran into a crowd at a Bastille Day celebration in Nice, killing 84 people. 
Later in July 2016, Islamic jihadists stormed a morning mass in Normandy, murdering a French priest and taking worshippers and nuns hostage.
In 2015, a series of attacks by gunmen and bombers killed about 130 people across Paris.
Anti-Christians incidents in France rose 285% from 2008 to 2020 due to a rise in attacks and acts of vandalism against houses of worship, according to the Vienna-Based Observatory on Intolerance and Discrimination Against Christians in Europe. France's Interior Ministry reported 1,052 anti-Christian incidents in 2019, which mainly consisted of attacks on religious property.