'From a Christian Perspective, We've Confessed Our Sins': Baylor University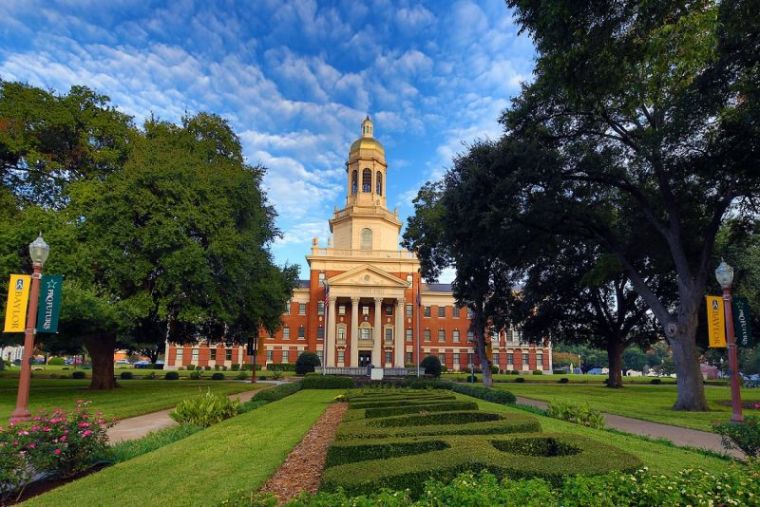 Days after a federal judge refused to dismiss a lawsuit filed by 10 women against Baylor University alleging they were sexually assaulted while students at the school, the private Baptist institution said "from a Christian perspective, we've confessed our sins."
"From a Christian perspective, we've confessed our sins, tried to repent and tried to make restitution," the university's interim president, David E. Garland, said in an interview with The Chronicle of Higher Education last Thursday.
Baylor has been trying to refocus on the school's Christian identity since the school was rocked by a number of sexual assault scandals in recent years.
Last fall, Baylor University's Board of Regents hired outside counsel Pepper Hamilton, LLP (Pepper) to conduct an independent and external review of the school's institutional response to Title IX and related compliance issues regarding reports of rape and assault, including those made against five of the university's football players.
Two of those players, Tevin Elliott and Sam Ukwuachu, were convicted of raping two Baylor co-eds. Elliot is currently serving a 20-year sentence for his conviction in January 2014.
Garland said last Thursday that the school is now more concerned about the "educational experience" of their students rather than the school's image.
"Our primary concern is not our reputation but the educational experience of our students, and I do think that continues to be good," he said.
"I don't know any school that has been as transparent as we have and taken the extraordinary actions we have."
According to The Associated Press, the "Jane Doe" plaintiffs allege that Baylor was indifferent to or ignored claims of sexual assault and didn't enforce federal general discrimination protections.
Baylor had argued that the former students' allegations were insufficient to state a claim of liability in an attempt to dismiss the lawsuit. The school said the women had failed to plausibly allege they were subjected to "further" harassment after reporting their initial sexual assaults.
U.S. District Judge Robert Pitman in Austin, Texas, rejected Baylor's arguments to completely dismiss the lawsuit as each woman had made a plausible case that Baylor was "deliberately indifferent" to their sexual assault allegations.
"The Court finds that each Plaintiff in the instant case has plausibly alleged that Baylor was deliberately indifferent to her report(s) of sexual assault, depriving her of educational opportunities to which she was entitled," Pitman wrote in his 27-page order.
Pitman, according to the AP, dismissed claims for four of the women. He ruled that the statute of limitations had run out for them to sue over Baylor's actions toward them after their alleged assaults. The judged also dismissed claims all of the women had made under Texas law for negligence and breach of contract.
"Baylor intends to continue to defend itself against those allegations that have not yet been dismissed," Baylor spokeswoman Tonya Lewis said in a statement.
"As we have stressed throughout, our hearts go out to all victims of sexual assault at Baylor. We deeply regret the pain they experienced and continue to pray for their healing," she added.
The school said while donations are down slightly this year, school officials said applications are up.
While the school is hoping to move on from the sex-assault scandal, however, the court case will ensure that it stays alive and some supporters blame this on Baylor officials.
"By dribbling things out over months and months, it keeps this controversy alive," said John Eddie Williams, a leading donor for whom Baylor named its football field and who also leads the group Bears for Leadership Reform.
"If we'd just ripped the Band-Aid off earlier, exposed the problems and corrected them, then we could start the healing process and move forward."