Former homeless drug-addicted prostitute shares how Christ transformed her life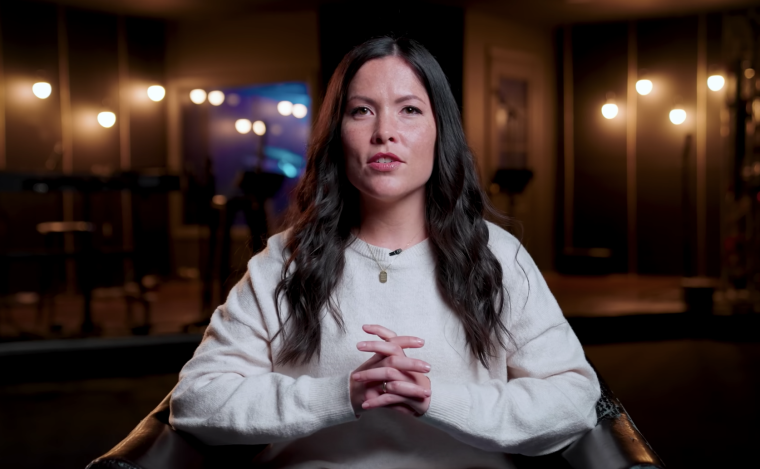 A California woman has credited Jesus Christ with giving her the strength to turn away from drug abuse and alcohol addiction as well as promiscuity and prostitution.  
In an interview with Delafé Testimonies posted to YouTube this month, Whitney Harris said that while she was raised in a loving Christian household with two missionary parents, around age 12, she started to feel some resentment toward Christianity.  
As a result, Harris resisted the faith while also struggling with depression, low self-esteem and body image issues. She started to resent life itself because she felt she had no purpose. 
And as a teenager, after being diagnosed with depression, Harris developed a "spirit of rebellion" against any form of authority, including her teachers and parents.
"Anything that my flesh wanted to do, I wanted to do that. And I realized that with Christianity, there were so many rules, in a sense, like we couldn't drink, smoke, hook up with people," Harris recounted. "It was the world that I wanted to live in."
In high school, Harris started smoking cigarettes and cutting classes. Then, she started smoking weed, drinking alcohol and hanging out with people she knew her parents didn't want her to hang out with. 
Harris did one semester at a community college at age 18 and then dropped out of school. 
"I just wanted to say, 'I don't need school. I don't need this.' I could just live however I wanted to. So, at that time, I started living with some people," Harris recalled. 
"It was just we can't wait until Friday, so we can just get dressed up, go out, go downtown, go to these clubs and bars, and that's what we lived to do. I just embraced it fully."
Harris moved to Arizona with her group of friends. Two weeks after moving, she received a DUI for driving while drunk and underaged. She then went to jail. 
"At that point, I said, 'this is it … no one is ever going to hire me. This is bad that I got a DUI at this age. My car is taken [away], and I got real low. And this is when I started to really not care, just not care about anything, my life, anyone," Harris said. 
One of her housemates gave her medication pills, opening her up to abusing many different substances. Soon, Harris developed "a full-blown addiction" which led to her engaging in prostitution.
Eventually, Harris became homeless as she needed money to afford her drug habit and continued to go in and out of rehab. According to Harris, one of the most difficult aspects of being addicted were the withdrawal symptoms. 
Eventually, she ended up at a Christian rehabilitation center, where she recalled feeling the love of God because the women at the center treated her with unconditional love.
Around that time, she also discovered she was pregnant and decided to give her baby up for adoption. 
Four years since that time, Harris reports being sober. She now attends Liberty University's nursing program and credits Jesus for helping her overcome her addictions and lead a life following His will for her life.
"There are so many words that I could use to describe Jesus. He's my Savior, my Redeemer, my Healer. He's who gave me life. He's who loves me enough to take me from darkness and just place me in His light," Harris said.  
"He's full of mercy towards people towards me and He's my everything and I'm here just to live for Him and to glorify His name here on earth until I see Him in Heaven. When I met Jesus, I knew that I have purpose now."