From Playing Jesus to Playing the Devil? 'The Bible's' Diogo Morgado Poses as Villain in Exclusive Pic From 'The Messengers'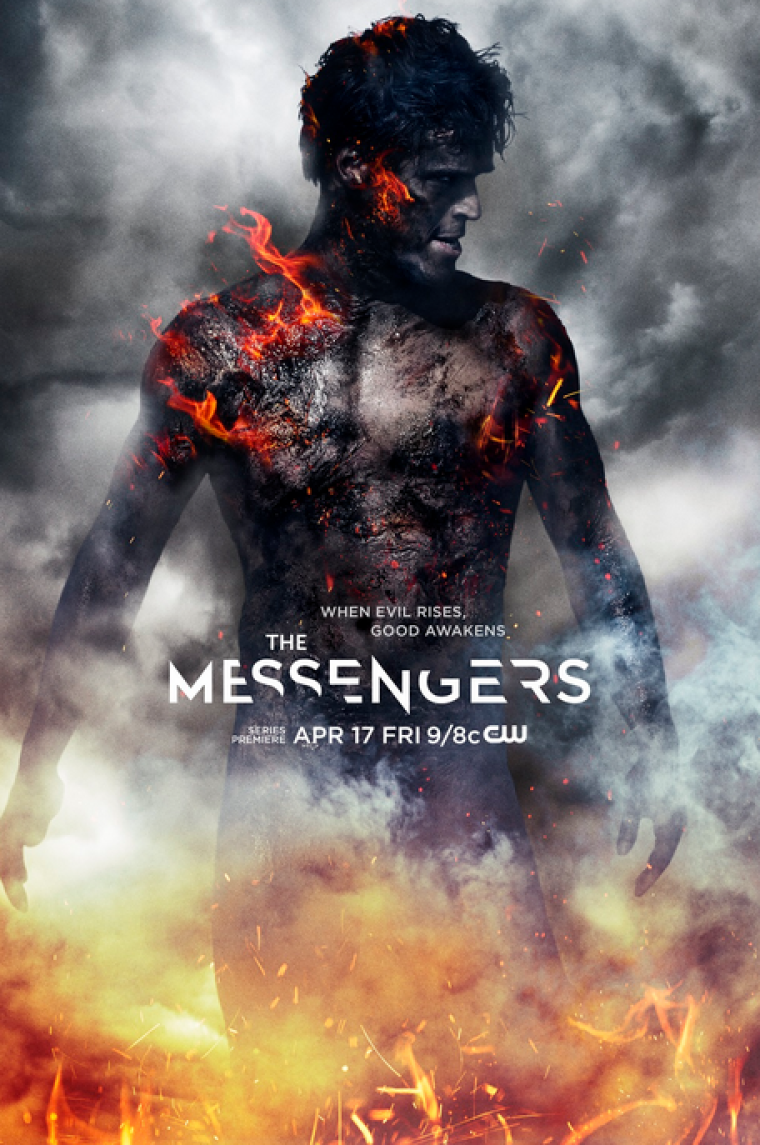 Roma Downey and Mark Burnett's "The Bible" series star Diogo Morgado is now starring in a new television series "The Messengers" where he is taking on a much different role.
The Portuguese actor is well known for his role as Jesus in 2013's hit "Bible" series, but today, Morgado is seizing quite the opposite role as a devil-like character in The CW's forthcoming series "The Messengers." The actor, who also starred in the film "Son of God," portrays the mysterious Satan-like character "The Man" in the series, which is set to air on April 17. In a first look at Morgado as the devil, The Christian Post revealed a poster for "The Messengers" featuring the actor ensconced in char and flames.
"When evil rises, good awakens," the poster reads.
"The Man" is a far cry from Morgado's long-haired, gentle role as Jesus in both the "The Bible" series and "Son of God," and the actor is almost unrecognizable in the new poster with his hair cut short wearing an evil grimace. However, it comes as no surprise that Morgado was tapped for the powerful role of "The Man." The actor left a lasting impression on audiences while portraying Jesus on the Emmy nominated "The Bible" series, which was the highest-rated cable show of 2013.
Meanwhile, "The Messengers" centers around five individuals who suddenly die as a result of a comet striking the earth. After becoming Angels, each of the five gain special powers and are returned to earth in order to fight evil during the Armageddon. Among their many enemies is The Man, a Satan-like character who threatens the safety of humanity.
Morgado stars in the new series alongside Shantel VanSanten, Jon Fletcher, Craig Frank and Anna Diop, among many more. "The Messengers" premieres on The CW on Friday, April 17 at 9 p.m. ET.
Watch a trailer for "The Messengers" here.