Gabrielle Douglas Joins Hack Harassment After Overcoming Bullying at 2016 Olympics
Gabrielle Douglas Joins Hack Harassment After Overcoming Bullying at 2016 Olympics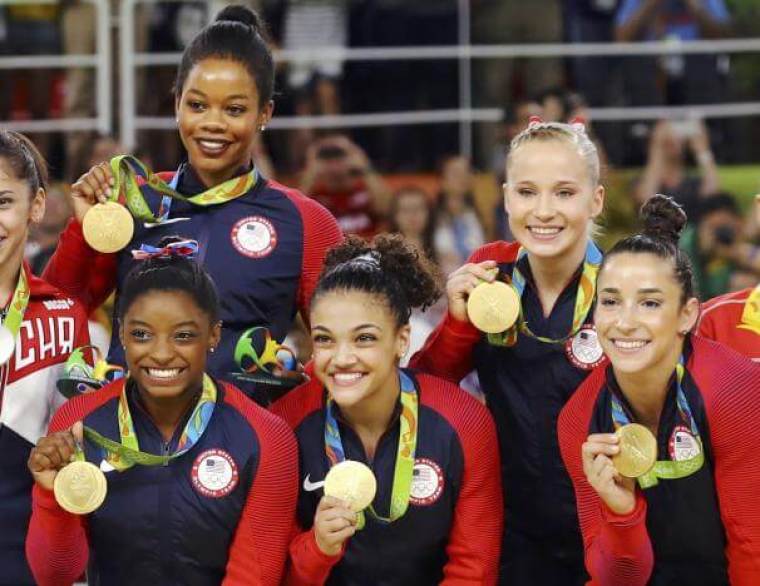 Olympic gold medal winning gymnast Gabrielle Douglas, who says she was bullied on social media during the 2016 Summer Olympics for everything from her appearance to patriotism, is now working with tech companies on an anti-bullying campaign. 
The 20-year-old Olympian is the first Change Ambassador for Hack Harassment, a cooperative initiative of media and tech companies like Intel, Vox Media and Recode that are stiving to curb online bullying. During the 2016 Summer Olympics, Douglas said people made fun of her hair and accused her of not being patriotic, according to The Washington Post.
Now, the aim of her new initiative is to prevent others from feeling the same way and to "promote safer, more inclusive online experiences for everyone," according to the Hack Harassment website.
The famed gymnast said she hopes people will read the pledge on the website and take it while making a vow to stop being mean to others online. "It's pretty simple. You take the pledge and you don't be mean online anymore," Douglas told ABC News.
The Christian athlete also advised parents to set the right examples for their children who may pick up bad habits when learning how to treat others.
"It starts at home," she said. "If you're a good example to your kid, your kid's going to follow that example. If the kid sees you nasty, he or she's going to take over that role."
Since Douglas knows firsthand how it feels to be the subject of negative online criticism, she offered some encouragement to those who have been bullied online.
"I just want to say that you are not alone," Douglas said during an interview on "Good Morning America." 
"And even though it may seem the world's against you — and I definitely felt like the world was definitely against me in Rio — I'm here today to tell you that's not the case."
Douglas has overcome tougher obstacles in life like homelessness, health issues and a broken family, as says those hardships have made her stronger. 
"I think (those experiences) helped me become a stronger and more mature person and that was my motivation, she said in a previous interview with The Christian Post. I remember my mom telling me that we were homeless. Stories about that, that was my motivation. ... I went through hardships like a blood disease, homelessness, moved to Iowa, injuries and I had to overcome all of those things to get to where I am today."
Because of her Christian faith, Douglas insists she has been able to rise above tough times.
"It was definitely important for me to praise God because he's given me this God-given talent to go out there and represent him and share my faith with everyone," she said.