'Game of Thrones' Season 4 Trailer Goes Viral; Promises Action, Intrigue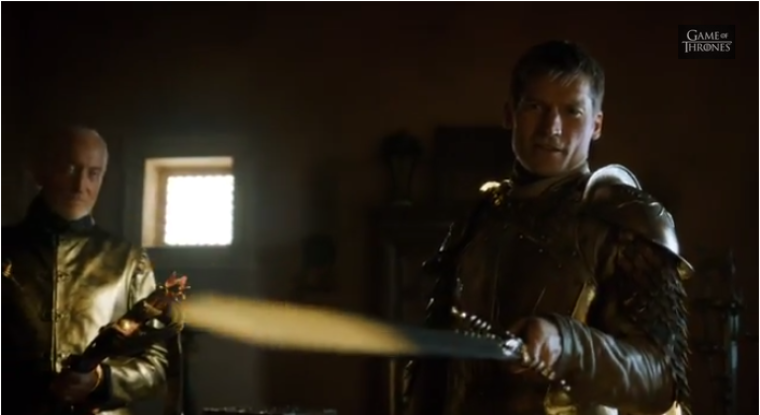 HBO released the trailer for the fourth season of its action and intrigue-packed hit show "Game of Thrones" on Sunday, and the video has gone viral, with over 6 million hits on YouTube in one day.
The video opens cryptically, with a dragon flying over a city. One character says, "The people love their king," and King Joffrey Baratheon (Jack Gleeson) replies, "They know I saved the city, they know I won the war!" His uncle (and secret father) Jaime Lannister (Nikolaj Coster-Waldau) shoots back, "The war's not won."
As Jaime speaks, the scene shifts to a field of dead bodies and feasting crows, and then to a knight galloping toward his foe. The action gives his words finality, as chaos erupts before the viewers' eyes: men run with burning torches, ships smolder in a bay.
"It's tempting to see your enemies as evil," warns Jorah Mormont (Iain Glen), "but there's good and evil on both sides in every war ever fought." As his words die out, an angry mob rushes a man from three sides, stabbing him brutally to death. Then the screen pans to Daenerys Targaryen (Emilia Clarke), seated on a throne. "They have a choice," she announces. "They can live in my new world or die in their old one."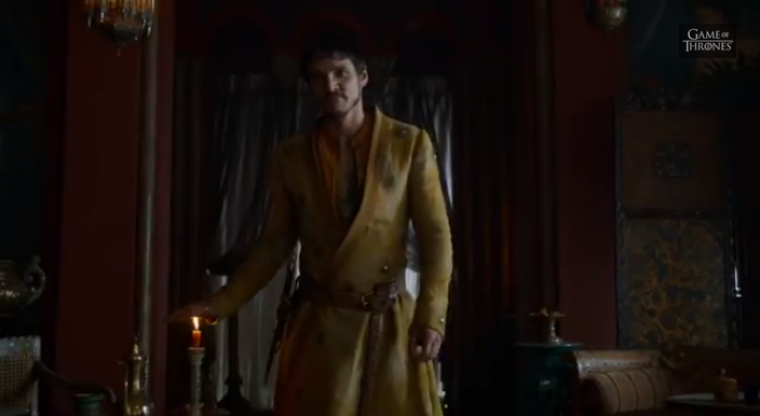 Tyrion Lannister (Peter Dinklage), the dwarf character loved by fans, has always been able to wit his way around problems. In the trailer, Tyrion says, "I don't think I'm talking my way out of this one."
The screen pans to a battle scene, where a man's throat is cut. "If the Wildlings breach the wall, they'll roll over everything and everyone," John Snow (Kit Harrington) tells the Night's Watch, a brotherhood sworn to defend the civilized kingdoms from the wild north.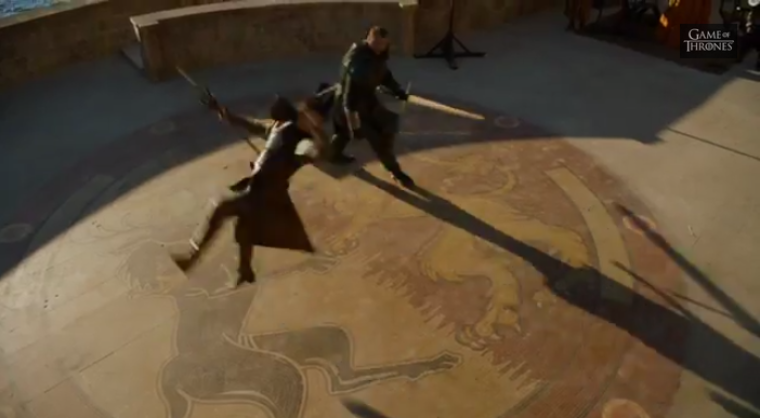 "Tell your father I'm here, and tell him the Lannisters aren't the only ones who pay their debts," Oberyn Martell (Pedro Pascal) orders Tyrion. For an instant, the screen flashes Martell's duel to come, as he soars through the air to attack a knight, who meets his spear with a blade.
Scenes of a wedding mix with battles, as the trailer announces the new season. Tyrion gets the last word, "If you want justice, you've come to the wrong place."
Since Sunday, the video has attracted over 6 million hits, 66,231 "likes," and only 554 "dislikes." The season three finale drew 5.4 million viewers – making "Game of Thrones" the second most-watched-series in network history. But this latest traffic might hint at an even larger audience when HBO releases season four in April. Commenters praised the video, expressing their excitement for the next season of the show.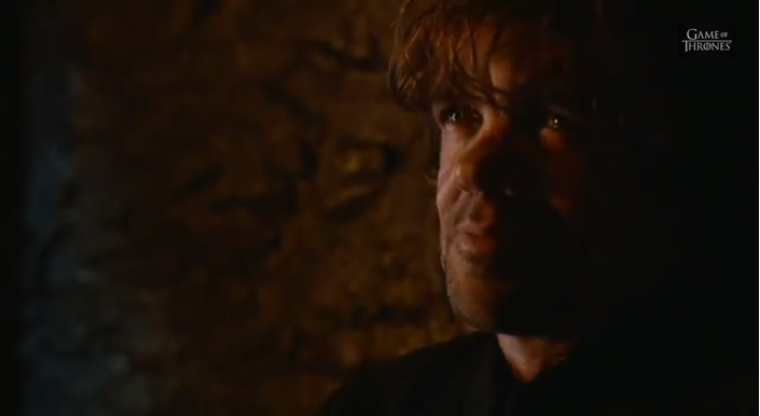 "Can't wait!!!" commented Anastasia Tzovani.
"OMG! OMG! And OMG! #cantwaitforthis," commented viewer Warren Daniels.
One user who gave herself a Game of Thrones name, Trin Tully-Stark, wrote "IT LOOKS EPIC!!!!"
Many have, meanwhile, complained about the show's excessive sex scenes and nudity. "I'm almost the perfect market for this show," Dan Gainor, vice president for Business and Culture for the Media Research Center, told The Christian Post on Monday. "I like fantasy shows, but tried watching and was instantly turned off by the sexual content of the program."
The trailer, however, barely hints at any sexual content. Nevertheless, there is no guarantee that the sexual content in season four will be minimal.