Gay Anglican Ministers Defy Church's Biblical Doctrine by Revealing They Are in Same-Sex Marriages
Gay Anglican Ministers Defy Church's Biblical Doctrine by Revealing They Are in Same-Sex Marriages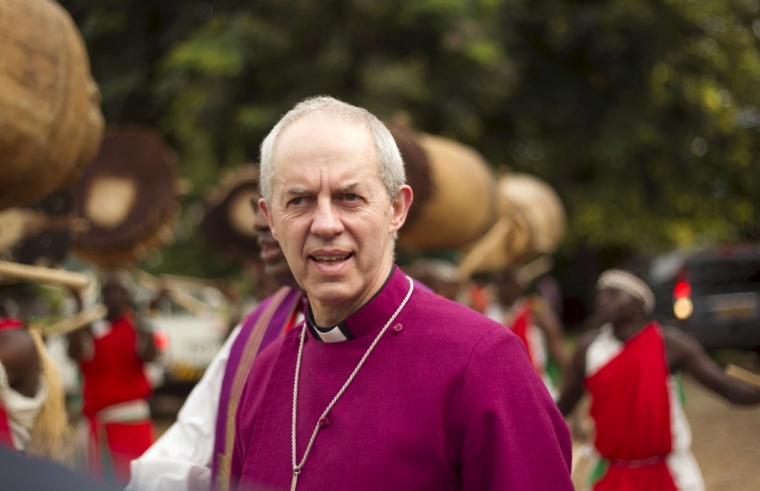 Nearly a dozen ministers within the Church of England are expected to reveal in a letter that they are gay and have married their same-sex partners despite the Church's biblical opposition to gay marriage.
The Guardian reported on Sunday that the letter from the clergy to the Church will ask for permission to carry out blessings for people entering gay marriages.
"Our marriages are legal, celebrated and widely accepted in society," said Andrew Foreshew-Cain, one of the first priests to defy the CofE's ban on gay marriage.
"Yet the Church of England behaves as if they are somehow dirty and imposes penalties on clergy and refuses to acknowledge the marriages of those who wish to make lifelong faithful commitments."
The 80-million strong Anglican Communion took a stand in support of traditional marriage between one man and one woman back in January, when a major meeting of Anglican primates hosted by the Archbishop of Canterbury decided to suspend the Episcopal Church from the worldwide body over its support for gay marriage.
"The traditional doctrine of the Church in view of the teaching of Scripture, upholds marriage as between a man and a woman in faithful, lifelong union. The majority of those gathered reaffirm this teaching," the primates stated back then.
Though the Anglican leaders said the suspension was temporary and the Episcopal Church could fully rejoin the denomination if it changes its views, Episcopal Bishop Michel Curry responded that the U.S.-based church has no plans to stop supporting gay marriage.
Same-sex marriage issues gripped the Church of England after it was legalized in England and Wales in March 2014, though the archbishops of Canterbury and York, Justin Welby and John Sentamu respectively, decided that clergy must uphold the biblical definition of marriage, and barred them from entering gay marriages.
The letter from the gay clergy has not yet been sent, but it has already been criticized by conservative Christians.
"They [the signatories] are trying to undermine the authority of the teaching of the Church," Andrea Williams, chief executive of Christian Concern, told the Sunday Times.
Welby has in the past said that he is concerned about the Anglican Communion being split apart over the gay marriage debate, especially in the face of more conservative African churches that have threatened to walk out on the communion if it embraces gay marriage.
"I think, realistically, we've got to say that despite all efforts there is a possibility that we will not hold together, or not hold together for a while," Welby said in an interview in 2014.
"I could see circumstances in which there could be people moving apart and then coming back together, depending on what else happens," he added.