Gay Government Official Threatens to Shut Down American Family Association's Charity Status Over Marriage Stance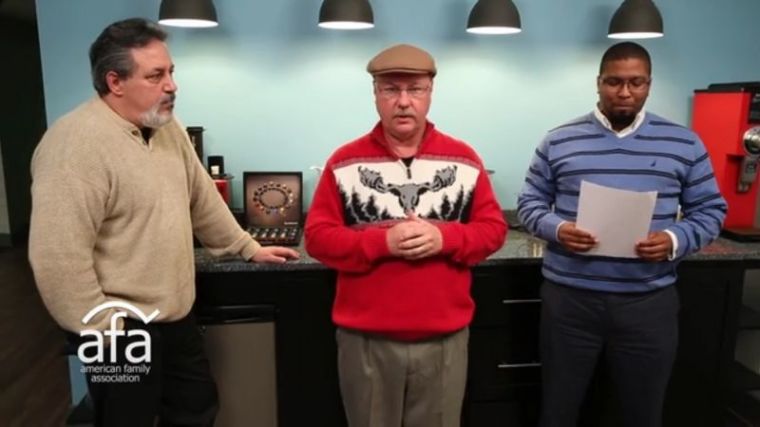 An openly gay government official from Connecticut has warned the conservative America Family Association that its charitable status may be cut, due to its support for traditional marriage and opposition to same-sex marriage.
"There is an attempt in this country, by secular progressives, by secular liberals, to shut down anyone who disagrees with them," AFA President Tim Wildmon said in a video response to the two-page letter by Connecticut Comptroller Kevin Lembo.
Wildmon argued that liberals are trying to "shut down the speech, the livelihood" of those with opposing points of view.
"That's happening across the country," he added, arguing that the letter directly targets AFA "based on our Christian view of sexuality."
Lembo writes in the letter that the AFA may be violating state anti-discrimination laws, and pointed out that the conservative organization has boycotted Target and other companies that have backed LGBT campaigns.
"The AFA has also spoken out against gay and Muslim individuals serving in the U.S. military, and has equated homosexuality with pedophilia, disease, and violence," he added, identifying himself as an openly gay father and spouse.
The letter goes on to ask AFA to "provide documentation" proving that it complies with federal and state laws, and that it does not discriminate against people based on their identity.
AFA general counsel Abraham Hamilton III told OneNewsNow that the Connecticut Comptroller is opposed to the conservative group receiving any kind of state funding.
"What's being foisted upon the American Family Association is the latest iteration of 'If you don't adhere to the nouveaux orthodoxy of the day — which is the sexual deviancy agenda — then you must be castigated and expelled from public life,'" Hamilton argued.
He added: "Because of his personal objections to the American Family Association's stance on issues like marriage and the Target boycott, then he sees fit to threaten us with his governmental position."
The Target boycott in question has centered around the chain store giant's change in policy this year, which now allows people born as males who identify as female to use the women's bathrooms and changing room facilities, and vice versa, which Target has said is meant to be more accommodating for customers.
AFA, which continues urging shoppers to stay away from the retailer, has warned, however, that such policies threaten the safety of women and children, and has pointed to numerous cases this past year of sexual offenders caught at Target stores.
"Target's policy is exactly how sexual predators get access to their victims. And the proof keeps mounting," Wildmon wrote in September.
"Clearly, Target's dangerous policy poses a threat to wives and daughters. Over 1.4 million people have pledged to boycott Target stores until protecting women and children is a priority," he added, referring to the ongoing petition.