Gay Man Blasts Disney for Caring More About LGBT Agenda Than Children's Innocence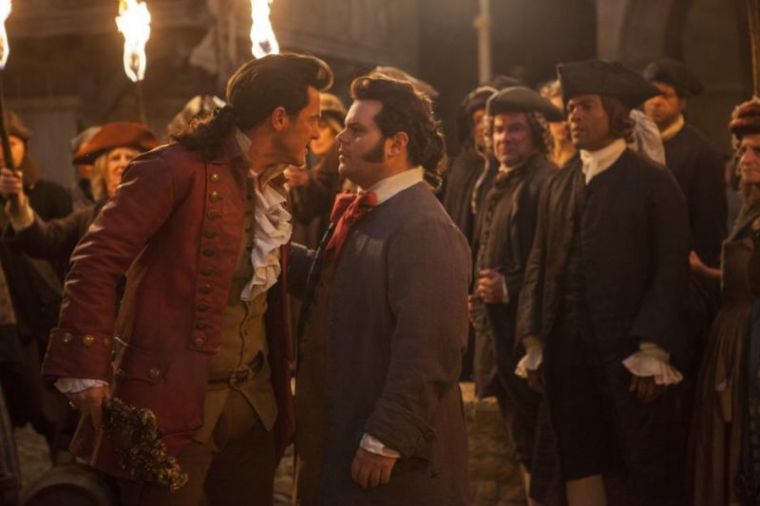 Conservative Christians are not the only ones upset with The Walt Disney Company after it emerged that its upcoming adaption of the "Beauty and the Beast" will feature a gay scene. An openly gay attorney has also voiced his outrage with Disney, arguing that it's not right for the company to push such a "mature theme" on children.
Disney came under fire recently when it emerged that the live-action remake of the animated 1991 classic will feature an "exclusively gay moment" on screen, which will feature the character LeFou, a sidekick to the movie's antagonist, Gaston.
The exclusively gay moment reportedly will be a first for the children's entertainment giant and some Christian leaders, such as evangelist Franklin Graham, are calling on parents to boycott the movie because of it.
However, it is not just conservative Christians who have voiced their displeasure with the reported gay moment in the movie, which is scheduled to hit theatres on Thursday.
Joseph R. Murray II, an openly gay lawyer and an administrator with a group called LGBTrump, wrote an op-ed published by the Orlando Sentinel in which he criticized Disney for pushing same-sex romance on an unsuspecting audience of children.
"Prime-time network television is geared for an adult audience; one that understands the world we live in. Adults have long lost their innocence. Whether it be sex, drugs or violence, many of us have had our eyes open to the hardships of the world. We lost our innocence when we grew out of adolescence, but do we really want our kids to lose theirs in adolescence?" Murray asked.
"The vision for Walt's world was clear: Entertain children. Disney characters were about hope, optimism and, above all else, making sure children were able to enjoy their innocence for as long as the outside world would permit," Murray continued. "And Disney understood that part of its mission was to provide a buffer for as long as possible."
Murray, a former campaign official for former presidential candidate Pat Buchanan and author of the book Odd Man Out, continued by stating that Disney has gone "off course" with their mission and now focuses more on making political statements than protecting the innocence of children.
"No longer did it see itself as a defender of children's innocence. Instead, it saw itself as a conduit to social change. Walt Disney became Harvey Milk," he wrote. "For those of us watching Disney over the past two decades, such a transformation was evident. Disney has worked to infuse its brand with political activism, and the LGBT left lobby has always been a primary benefactor."
Murray said he began questioning Disney's intentions in 2003 when he noticed that it was promoting its annual week-long "Gay Days" event, saying that the "Gay Days" organizers love to sell the event as a "Disney World event."
"Since 'Gay Days' reached a fever pitch in the early 2000s, Disney's connection to LGBT liberal activism has grown closer. Many in pop culture gleefully speculate which classic Disney characters are gay, and now Disney's reboot of 'Beauty and the Beast' will put an end to at least some of speculation," Murray wrote. "Yes, LGBT folks are treated horrifically in some places and, yes, LGBT folks are normal, but why do we have to expose our kids to such mature themes?"
"Do they not have plenty of time to grow up?" Murray asked. "Or maybe the point is to make them grow up too soon and that is where I part ways with my community."
Murray concluded by shooting down the argument that "LGBT kids need reaffirmation."
"I was gay and grew up without gay Disney and made it just fine," he asserted. "I bet the fact I was able to keep my childhood innocence played a part."
Although many have decried and supported the news that "Beauty and the Beast" will feature an openly gay moment, the movie's composer, Alan Menken, recently told Comic Book.com that LeFou's sexuality did not play any bigger part of the movie than it did in the 1991 animation.
"I know there's been this whole discussion, which is to me, absolutely absurd," Menken asserted. "It's just nuts. As far as I can tell, some journalist in England decided to make it his cause célèbre to push this agenda. And it's really not really part of the movie in any overt way at all ... any more than it was in the original. To me, it's an utter non-issue. And I'd appreciate people realizing that it's a non-issue because it's just silly. But that's journalism, and I understand."