Gay Marriage Acceptance by Finnish Lutheran Archbishop Prompts Mass Resignations From Church; Nearly 8,000 Resign Over Weekend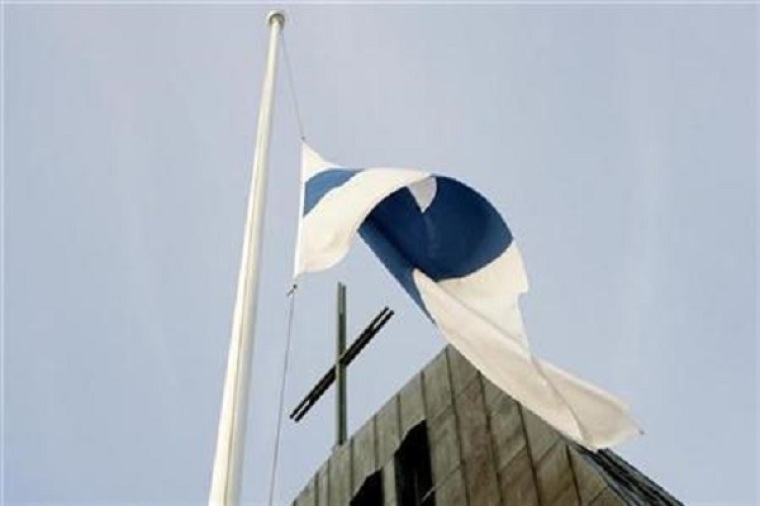 As many as 7,800 people have resigned from the Lutheran Church in Finland since the parliament approved a law legalizing same-sex marriages on Friday, which was backed by Kari Mäkinen, the Archbishop of Turku and Finland.
Mäkinen reportedly said that he was "rejoiced" by the passage of the law, YLE News reported on Sunday.
"I know how much this day means for rainbow people, their loved ones and many others. I rejoice with my whole heart for them and with them," the Archbishop said. "We are in the same situation as our neighboring Nordic churches: our concept of marriage needs a fundamental examination. Speaking for myself, I think it is time for reconsideration."
His comments have sparked mass resignations in the church over the weekend, however. The resignations were tracked via an online service meant to ease the resignation process.
Over 78 percent of Finland's population is officially registered to the Lutheran Church. The implications of the resignations are that the people who left will no longer pay church taxes, which is the main source of revenue for the church.
In Friday's vote, 105 members of parliament supported including gay couples in Finland's definition of marriage, while 92 opposed it, Reuters reported. Although the country had allowed civil partnerships for gay couples since 2002, it was the last remaining Nordic country not to recognize same-sex marriage.
The issue has prompted public debate in Finnish society. Center-right Prime Minister Alexander Stubb stated in a letter before the vote: "Finland should strive to become a society where discrimination does not exist, human rights are respected and two adults can marry regardless of their sexual orientation."
Mika Niikko of the nationalist Finns party said, however, that children should have the right to both a father and a mother.
"This is a question of the future of our children and the whole society, and such changes should not be made without thorough evaluation of their impact," Niikko said.
According to the official website of the Evangelical Lutheran Church of Finland, marriage is defined as a "gift," where God "created man and woman to live in mutual fellowship and love, and marriage is given by God for this purpose."
Twelve countries in Europe now officially recognize same-sex marriage, which has drawn various responses from religious leaders.
In March, same-sex marriage became legal in England and Wales. The Church of England announced that it accepts that the law is the new reality, but insisted that it maintains its guidelines prohibiting clergy from marrying gay and lesbian couples.