Evangelical Christian Couple Insist They Refused Making Gay Wedding Cake 'Out of Love for God'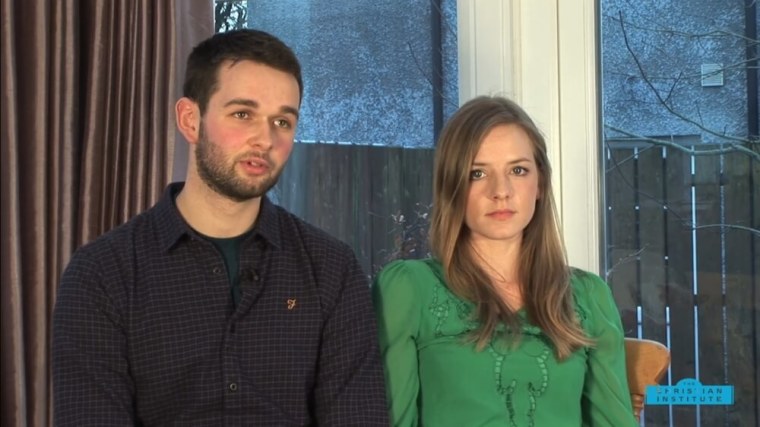 An evangelical Christian couple from the U.K., who were fined in 2015 for refusing to bake a cake for a same-sex couple's wedding, have insisted that they do not hate gay people, and said that they refused to make the cake "out of love for God."
The Christian Institute, which represents Daniel and Amy McArthur, said that the couple remain firm in their beliefs despite their Ashers Baking Company being found guilty in May 2015 of discrimination for refusing to make a cake featuring the "Sesame Street" characters Bert and Ernie with a pro same-sex marriage slogan, that was to be used for a gay wedding.
"It was clear we did not hate anyone. We didn't want to discriminate against anyone. We did what we did because of our Christian beliefs. It's done out of love for God, to obey Him," Daniel McArthur said in a video.
The couple was fined U.S. $775 at Belfast County Court for the refusal, however, with District Judge Isobel Brownlie arguing that U.K. law dictated that for-profit businesses must serve everyone.
"The defendants are not a religious organization. They conduct a business for profit. I believe the defendants did have the knowledge that the plaintiff was gay," Brownlie said at the time.
"As much as I acknowledge their religious beliefs this is a business to provide service to all. The law says they must do that."
McArthur recently criticized the Equality Commission that went after them, calling it "very one-sided."
"They wanted to pursue it with everything they had," he continued. "They wanted to take us to court, maybe teach us a lesson or send out a signal. The signal they were trying to send out was: If you're a Christian don't bring it into work."
He added, however, that the couple have no regrets over their decision:
"And I would say to other Christians facing pressure at work or in public life: don't be afraid to take your Christian stand because we've learned God is with you in all of it and he gives you the grace to stand against these trials and challenges."
Ashers continues to appeal against the ruling, with its case to be heard on Wednesday.
As for the popular "Sesame Street" characters that were to be featured on the cake, Sesame Workshop clarified in a statement in 2011 that the puppets can not be linked to any kind of sexual orientation.
"Bert and Ernie are best friends," the statement read. "They were created to teach preschoolers that people can be good friends with those who are very different from themselves. Even though they are identified as male characters and possess many human traits and characteristics (as most Sesame Street Muppets™ do), they remain puppets, and do not have a sexual orientation."
Amy McArthur meanwhile commented that the she sees the case as a "blessing" for their marriage.
"God has used this to strengthen our marriage and our relationship with God. We have to trust in him and we have seen him answer our prayers time and time again," she said.