Gay Marriage in Florida Put on Hold Pending Appeal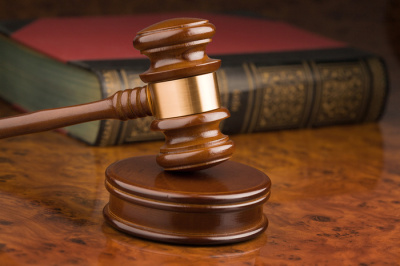 A Florida judge who recently declared the state's ban on same-sex marriage unconstitutional has stayed the decision pending an appeal from the government.
Monroe Chief Circuit Judge Luis Garcia, who ruled the Florida Marriage Amendment unconstitutional, denied a marriage license to a pair of gay bartenders from the Keys who wanted to wed.
"Based on decisions of the United States Supreme Court and other courts to stay proceedings in similar challenges, this court DENIES the Emergency Motion," wrote Garcia.
"The automatic stay, currently in place, shall remain in place until completion of appellate proceedings or until further order of this court."
In 2008, Floridian voters passed a ballot initiative known as the "Florida Marriage Protection Amendment."
Sponsored by the group Florida for Marriage, the proposed amendment called for marriage being legally defined as being between only one man and one woman.
"This amendment protects marriage as the legal union of only one man and one woman as husband and wife and provides that no other legal union that is treated as marriage or the substantial equivalent thereof shall be valid or recognized," read the amendment.
The marriage amendment passed with 62 percent of the vote in favor, 38 percent opposed.
In the same election year California and Arizona both passed similar amendments to their state constitutions regarding marriage definition.
This past April, Aaron Huntsman and William Lee Jones filed a lawsuit arguing that the amendment violated the U.S. Constitution.
Like other judges across the country Judge Garcia ruled against the marriage amendment; in contrast, however,Garcia's ruling only technically applied to Monroe County.
"Despite the uncertainty, Garcia's ruling set off both a wave of celebration from Key West to Tallahassee and vows from conservative Christian groups to protect Florida's definition of marriage as being between one man and one woman," reported the Tampa Bay Times.
"Meanwhile, Democrats hoped to capitalize on the ruling, with the state party chairwoman declaring Thursday that 'love wins.'"
Florida Attorney General Pam Bondi immediately filed an appeal with the Third Circuit Court of Appeals, with the request for a stay coming on Monday.
According to The Associated Press, pro-gay marriage groups have won over 20 legal decisions against state restrictions on marriage definition since last year's U.S. Supreme Court decision striking down part of the Defense of Marriage Act.
"Lawsuits challenging Florida's gay marriage ban are also pending in Miami-Dade County and Tallahassee federal court," reported AP.
"Currently, 19 states and the District of Columbia permit same-sex marriages, with the remaining state bans all facing legal challenges seeking to overturn them."