Gay Ministry: Time for Christians to Look Past Debate on Same-Sex Marriage
The president of the world's largest Christian ministry to homosexuals and their families says it's time for the Church to look past the political bickering over same-sex marriage and homosexuality and simply show compassion.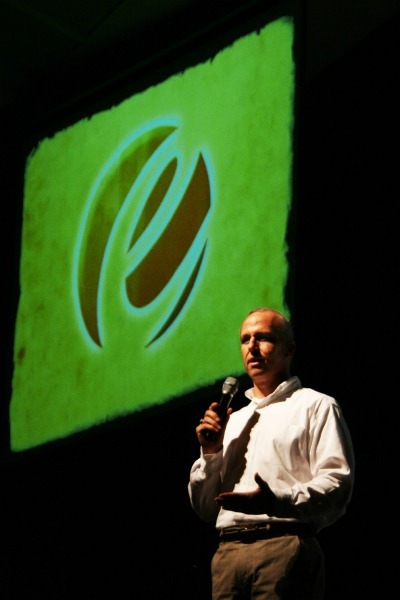 "As usual, the spotlight is shining on the furthest extremes currently engaged in a public fight. I believe it's time for all of us to focus on the people beyond the political debate," said Alan Chambers, president of the 36-year-old Exodus International.
Exodus points out that the furor over gay marriage and homosexuality has not abated recently as political analysts and commentators continue to discuss President Obama's public support of same-sex marriages.
The ministry also says that what's stoking the political fire is ongoing debates over legislation to ban so-called gay-to-straight therapy in California, and the fallout from North Carolina's vote to not recognize gay marriages.
"While a minority of people, such as North Carolina pastor Charles Worley, represent the outdated and homophobic fringe of Christianity and should not be taken seriously, excellent churches like National Community Church in Washington, D.C. are drawing about 200 people each week to Ebenezer's Coffee House. These individuals gather to thoughtfully discuss how the church can better care for people with same-sex attractions (SSA), those inside and outside of the church," Exodus said in a statement released Wednesday.
"In the midst of the chaos and tired culture war mentality, Exodus International continues to serve a fast growing population of the Church that is ready to end the war and reach out in compassion to people who come to them for answers," the organization stated.
Exodus encourages people to turn away from homosexuality through the power of Christ and says it wants to transcend political debate to help the Church reach people with same-sex attraction.
"Exodus is here to provide support to individuals with SSA who want to be faithful in their pursuit of living out a biblical sexual ethic," Chambers said. "We encourage parents who desire to be faithful to their values to also love their gay or lesbian child unconditionally despite having differing worldviews. Finally, we are here to help churches looking for ways to reach out to people in their congregations or across the divide to people in their communities."
Although Chambers would like to see Christians focus less on the political side of so-called gay rights when it comes to marriage, Christian leaders such as Dr. Alveda C. King, the niece of Martin Luther King, Jr., are not shying away from engaging in the public debate.
King recently expressed dissatisfaction with the NAACP's affirmation of gay marriage and rejects claims that the fight for such unions is linked to the civil rights movement. King claims the anti-traditional marriage community wants "a world where homosexual marriage and abortion will supposedly set the captives free."
Dr. King, who is also the Sr. Pastoral Associate and Director of African-American Outreach for Priests for Life and Gospel of Life Ministries, said in a statement that she opposes the National Association for the Advancement of Colored People's recent endorsement of same-sex marriage.
"Neither my great-grandfather an NAACP founder, my grandfather Dr. Martin Luther King, Sr. an NAACP leader, my father Rev. A. D. Williams King, nor my uncle Dr. Martin Luther King, Jr. embraced the homosexual agenda that the current NAACP is attempting to label as a civil rights agenda," the civil rights leader expressed.
"In the 21st Century, the anti-traditional marriage community is in league with the anti-life community, and together with the NAACP and other sympathizers, they are seeking a world where homosexual marriage and abortion will supposedly set the captives free," King added.
READ: WHY PEOPLE DO NOT HAVE TO STAY GAY
The Homosexual Question: Sin?
Homosexual Forgiveness (Michael Brown)