George Zimmerman Reportedly Injured During Shooting Incident With Another Man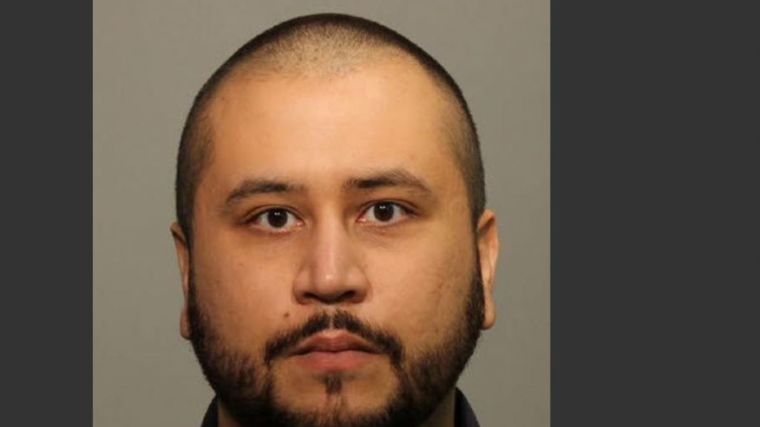 Less than three months after the U.S. Department of Justice announced that it would not bring criminal charges against George Zimmerman in the 2012 shooting death of unarmed teenager Trayvon Martin, the former neighborhood watch captain is back in the headlines, this time due to reports that he suffered a minor injury during a shooting in Lake Mary, Florida on Monday.
The troubled 31-year-old was reportedly seen walking to an ambulance following a shooting that police sources say involved him and another man and took place on Lake Mary Boulevard. It is unclear what exactly transpired or how many gunshots were fired but police spokeswoman, Bianca Gillett, said the shooting may have been triggered by some type of road rage incident, reported CNN.
"He walked normally into the ambulance, so he wasn't being helped or nothing," onlooker Ricardo Berrare told CNN affiliate WESH. "They actually backed up the ambulance next to his driver side so he could walk into the door."
Lake Mary Police Chief, Steve Bracknell, said the shooting appeared to be related to an "ongoing dispute" between Zimmerman and an unidentified individual.
Very limited details about the incident have been made public and a police investigation is ongoing.
Video footage of the scene after the incident revealed what appeared to be a bullet hole in the passenger window of Zimmerman's vehicle.
There were no reported fatalities and Zimmerman is expected to make a full recovery.
The Lake Mary resident was famously acquitted of second-degree murder in 17-year-old Martin's death back in July 2013. Since then however, he has had multiple run-ins with the law.
In January, Zimmerman was arrested in Lake Mary after allegedly assaulting his then-girlfriend. He was taken into custody by Lake Mary Police and charged with aggravated assault after she accused him of throwing a wine bottle at her and destroying her cell phone during a domestic dispute.
He denied the allegations and was released on $5,000 bail. The charges were dropped after the alleged victim recanted her statement.
In Sept. 2013, Zimmerman was detained and questioned by police after his estranged wife Shellie accused him of threatening and assaulting her father, but she declined to press charges.
Two months later, his girlfriend accused him of pointing a shotgun at her and destroying her belongings but later dropped charges against him and had a restraining order barring him from being around or contacting her, lifted.
In Sept. last year, Zimmerman was also accused of threatening and following another driver during a road rage incident.