Georgetown Students Vote Not to Sanction Pro-Traditional Marriage Campus Group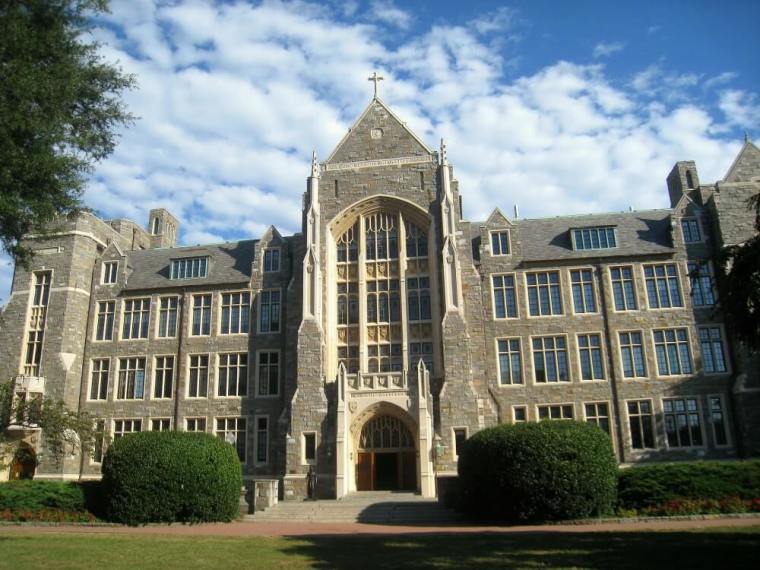 A student commission at the Georgetown University has said it will not take any action against a student group that had been accused of fostering hatred and intolerance for supporting the official Church teaching on marriage and sexuality.
The Student Activities Commission at the prominent Catholic university in Washington, D.C. voted 8-to-4 to impose no sanctions on Love Saxa, which exists to promote "healthy relationships and sexual integrity" on campus, according to The Washington Post.
The group advocates for marriage as "a monogamous and permanent union between a man and a woman," according to its constitution.
Last month, Jasmin Ouseph, a junior from Fort Lauderdale, Fla., and Chad Gasman, a sophomore from Los Angeles, had complained that Love Saxa "excludes and dehumanizes" people in the LGBT community, asking that it be defunded.
The group receives $250 per year in university funds.
Sen. Lankford, a Republican from Oklahoma, applauded the decision of the student panel to not impose sanctions on the group. "Good decision by @Georgetown Student Activities Commission. Academia should welcome diversity for ALL student groups," he wrote on Twitter.
Writing on their Facebook page, Love Saxa had earlier clarified that they "are not interested in promoting hatred of any kind, nor are we interested in the support of individuals who use threats and harassment."
In a statement, Georgetown had said, "Through the student-governed Student Activities Commission, the university supports more than 200 co-curricular student organizations with access to benefits, including Love Saxa.
"We strongly support a climate that continues to provide students with new and deeper contexts for engaging with our Catholic tradition and identity. Love Saxa is one of many groups operating on campus with positions that affirm the teachings of the Catholic Church. We also support a climate that is welcoming to all students and supporting of our LGBT communities."
In a September editorial in the Georgetown school newspaper The Hoya, titled "Confessions of a College Virgin," Love Saxa President Amelia Irvine, a junior, explained her decision to not have sex with her boyfriend. She aimed to dispel the notion that she and others like her who have made the same choice were "not plodding miserably through life," just because they have opted not to have sex.
"Love Saxa's definition of marriage does not include same-sex couples, as we believe that marriage is a conjugal union on every level — emotional, spiritual, physical and mental — directed toward caring for biological children. To us, marriage is much more than commitment of love between two consenting adults," Irvine wrote.