Georgia Demands Pastor Surrender Sermons After Filing Federal Religious Discrimination Claim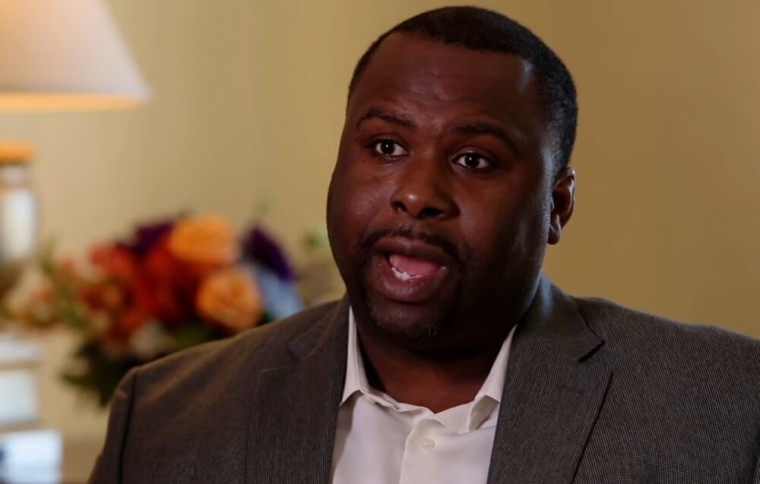 A Seventh-day Adventist lay minister who says he was fired by Georgia's Department of Public Health after officials were assigned to watch and review the content of his sermons, says he will not comply with the state's request that he hand over his sermons for review by state attorneys.
As previously reported, Dr. Eric Walsh, a leading health expert who was appointed to President Obama's Presidential Advisory Council on HIV/AIDs, was hired by the state agency in early May 2014 and was scheduled to begin working in June 2016.
However, when officials at the DPH learned that Walsh's conservative views on marriage had been met with protests from LGBT activists when he was selected as a commencement speaker at Pasadena City College, the agency decided to launch an investigation into Walsh's preaching and a week later, DPH asked Walsh to submit copies of his sermons.
An email sent by DPH's director of human resources indicates that DPH employees were specifically assigned to listen to hours of Walsh's sermons.
After employees watched the sermons, a meeting with Walsh was arranged to discuss his views and future with the agency. Ultimately, the DPH ended up rescinding Walsh's employment.
With the help of the First Liberty Institute, Walsh filed an official charge of discrimination with the U.S. Equal Opportunity Commission in September 2014. The complaint claims that the DPH fired Walsh because of the content of his sermons. According to the Civil Rights Act of 1964, it is illegal to make employment decisions based on a person's religion.
On Sep. 28, the state of Georgia filed a Request for Production of Documents, which gave Walsh 33 days to respond to the state's request that he turn over a number of documents pertaining to the case that also included copies of his sermons, all documents relating to his ministerial training, and all documents relating to his service as a pastor.
"Please produce a copy of your sermon notes and/or transcripts," the document states.
First Liberty Senior Counsel Jeremy Dys, who is handling Walsh's case, asserted in a statement that the state government is "demanding" the pastor hand over copies of his sermons and is an "excessive display of the government overreaching its authority and violating the sanctity of the Church."
"No government has the right to require a pastor to turn over his sermons," Walsh said in a statement. "I cannot and will not give up my sermons unless I am forced to do so."
In a statement on Wednesday, First Liberty formally announced that Walsh will not hand over his sermons to the state.
"The state insists that it did not fire Walsh over his religious beliefs or sermons. If that's true, why is it demanding copies of his sermons now?" Dys said. "It's clear the government fired Walsh over his religious beliefs, which is blatant religious discrimination."
The state's demand that Walsh hand over his sermons comes after the city of Houston subpoenaed the sermons of five conservative pastors in 2014 after they led a petition effort to put Mayor Annise Parker's transgender bathroom ordinance up for referendum. As with the subpoenas of the Houston pastors in 2014, Georgia's request for Walsh to hand over his sermons is not sitting well with religious freedom advocates.
"This demand for Eric Walsh's sermons, sermon notes, and ministerial documentation is an alarming display of government intrusion into the sanctity of the church, pastor's study, and pulpit," Family Research Council president and ordained Pastor, Tony Perkins, said in a statement. "This is something that I would have expected to see in a communist country, not America. The pulpit is to be governed only by the Word of God. Government scrutiny of speech in the pulpit is unconstitutional, and unconscionable."
The director of FRC's Center for Religious Liberty, Travis Weber, added: "We've recently seen the former mayor of Houston issue subpoenas against pastors in Houston, Texas, seeking their sermons. This action against Walsh is another unjust assault on people of faith, including the pulpit itself. This cannot go unchallenged."