Germany to Ban Muslim Practice of Polygamy, Child Marriages With Massive Influx of Refugees
Germany to Ban Muslim Practice of Polygamy, Child Marriages With Massive Influx of Refugees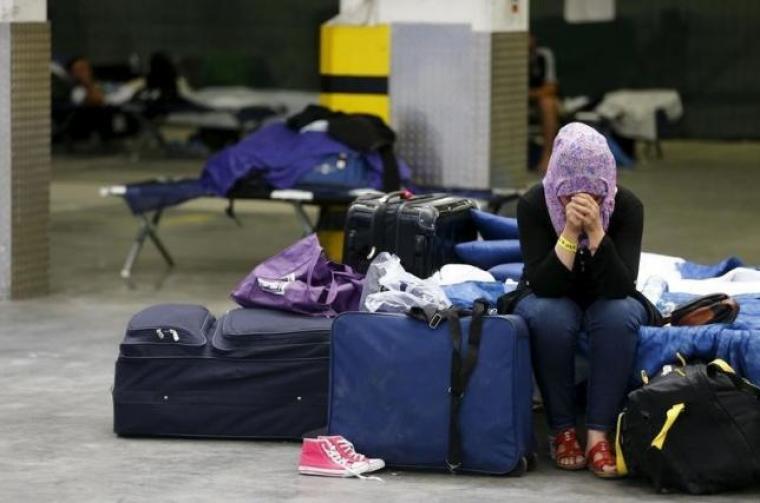 Muslim refugees resettling in Europe won't be allowed to practice polygamy and other things that are banned in Western countries, such as child marriages, regardless of their Islamic beliefs and cultural customs, says German Justice Minister Heiko Maas.
"No-one who comes here has the right to put his cultural values or religious beliefs above our law," Maas told German paper Bild.
With well over a million refugees arriving in Germany from Syria and neighboring countries, fleeing civil war and terror groups like the Islamic State, the nation has had to deal with challenges to its national laws.
As BBC News reported, some refugees come from Islamic countries where men are allowed to have four wives, which would be illegal in Germany.
Bild said, however, that in reality such practices are tolerated for recent arrivals. Maas warned that that will not be allowed for long.
"Everybody must abide by the law, no matter whether he has grown up here or has only just arrived," the Justice Minister argued.
"We cannot tolerate forced marriages, above all, if they affect under-age girls," he added, noting that the state of Bavaria alone has registered 550 cases of brides younger than 18, and 161 under 16, with the girls married off before they arrived to Germany.
Anadolu Agency reported that the refugee crisis is taking its toll on Germany, with a recent study by Leipzig University released in Berlin on Wednesday revealing that as many as 41 percent of citizens now want to ban Muslim migration.
A further 50 percent, or half of all respondents, said they "sometimes feel like a foreigner in their own country due to so many Muslims living here."
Close to 4 million Muslims reside in Germany, or 5 percent of the population, but that number is rising due to the refugee crisis.
The research found that anti-immigration sentiment has been growing over the years, as those who favored such a ban were only 21.4 percent in 2009.
There have been several clashes in Germany between far-right anti-refugee movements, such as Pegida and Alternative for Germany, and pro-refugee counter protesters who say they are fighting racism in the country.
While the vast majority of refugees coming into Germany are Muslims, there has also been a minority Christian population accepted into the refugee camps. Christians have complained of persecution they are facing by the Muslims, however, with an Open Doors report in May stating that there had been at least 300 reports of Christians being physically or sexually assaulted by Muslims in such camps.
"Despite increased reports about this problem by the media, charities, human rights organizations, church leaders and Christian organizations, German authorities and politicians have hardly ever launched an investigation," the watchdog group said at the time.