Glee Season 5 Spoilers: Latest Cast Rumors Confirm Adam Lambert, 3 Female Characters to Join (VIDEO)
Glee Season 5 Spoilers: Latest Cast Rumors Confirm Adam Lambert, 3 Female Characters to Join (VIDEO)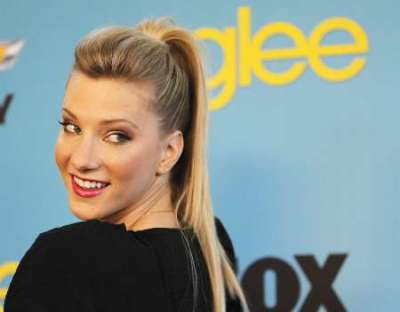 Glee Season 5 is already creating buzz among fans, and recent spoilers and cast rumors have pointed to a change up in personnel on the show. American Idol's Adam Lambert is joining the cast and will be on the show for the upcoming season 5 of the hit show.
Lambert of course is an American Idol old boy and he should be a perfect fit for the show, and may turn into a new fan favorite.
Even though Season 5 of Glee is still not scheduled to return for a few more weeks, fans are getting very excited about the news and developments surrounding the show.
On Wednesday, co-creator Ryan Murphy confirmed that Adam Lambert would be joining the cast, "I am thrilled to announce that the super talented Adam Lambert is joining the cast of Glee this fall," he posted on Twitter.
Lambert is not the first American Idol star to join the show. American Idol winner Jessica Sanchez had a multi-episode recurring role as a singer on a rival glee club last season.
Lambert has not yet commented on the new role, but he has previously indicated his love for the show. In a January 2012 interview, the singer said he'd love to be able to play himself in the series. He said at that time, "'Glee' is really irresistible-it's charming."
TVLine has also reported that the series is hoping to cast a few new female recurring characters for the upcoming season. The publication has stated, "At least three new female recurring characters, including African-American McKinley newbie Ruby and twentysomethings Julie and Ryan.
"Interestingly, actresses auditioning for Ryan must be able to sing and play guitar. Potential portrayers of Julie just need to be cute and quirky."
Glee was of course renewed for both a fifth and sixth season in April to the delight of the show's fans. The show's Season 5 premiere will air on Thursday, September 19 at 9 p.m. on FOX.
GLEE Season 5 Preview Plus Spinoff