Bishop Eddie Long: 'God Ain't Through With Me ... Sometimes You Need to See the Skinny Eddie'
Looking more lethargic and emaciated in recent days, controversial megachurch Pastor Eddie Long, who some members of the public have placed on a death watch due to his undisclosed "health challenge," is clinging to life and healing with faith, declaring to his congregation in a New Year's Eve message that "God ain't through with me."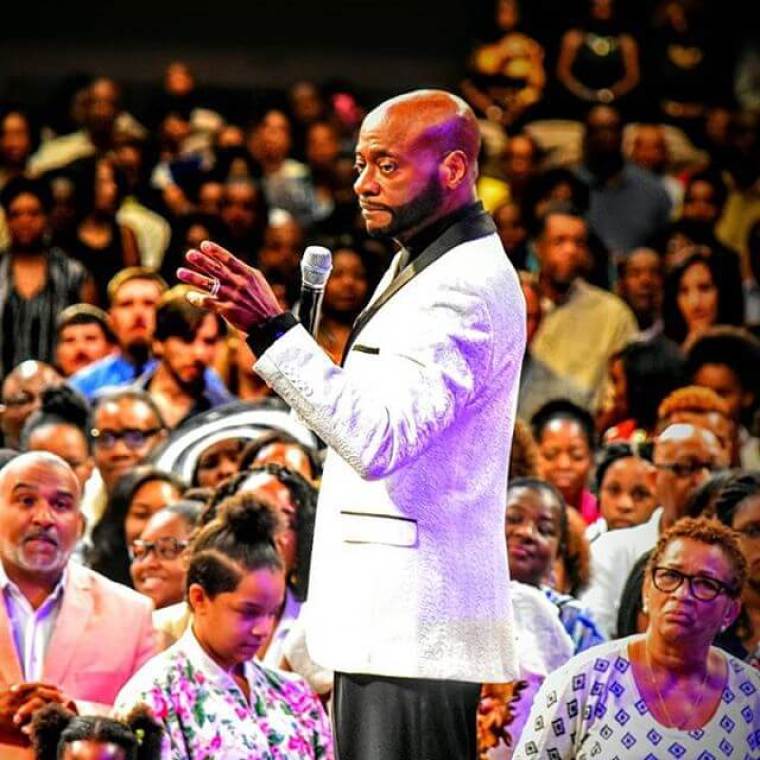 "I said God ain't through with me and sometimes you need to see the skinny Eddie and the big Eddie, and all that. It ain't got nothing to do with physical appearance, it's what's in your heart. ... You are a Scripture. ... I want to see you struggle. I want to see you fight the devil and get victory," the preacher declared, according to The Atlanta Journal-Constitution.
Long, who leads the New Birth Missionary Baptist Church in Lithonia, Georgia, has been battling an undisclosed "health challenge," which he publicly announced last September after he could no longer say that his fast disappearing figure was due to a raw vegan diet.
Since his announcement, his illness has resulted in prolonged absences from his ministry for more than a month at one point, and he told his congregation just weeks before the New Year's Eve service that the church would start holding just one service.
In that same service, Long told inquiring members of his congregation that he stopped answering their calls because they were asking too many questions. If they wanted to help him, he said, just keep coming to church and bring a friend.
"I know a lot of you try to contact me, and call me and text me. I can't return all the texts, I get all the love. Just know I can't do it. It's just too many, too many," stressed an Long in a clip from the Dec. 11, 2016, sermon posted on YouTube.
"But it makes me feel good to see all them folks that's praying for me. I want you to know because one reason I can't even when some ... is because everybody want to ask questions. I don't want to rehearse facts," Long added, silencing his concerned flock.
During his New Year's Eve message he mentioned several times that the devil wanted him to stay at home and not attend church to ring in the New Year, but he fought, Long said.
The devil asked him "why you going to church? You need to rest. You're in recovery. I said, let me tell you something. I said, if I was going for my ego, I'd lay here. If I was going trying to prove something, I'd lay here," Long said.
He further noted during the service that around the same time in 2015 he introduced his congregation to a "baldhead Eddie," while in 2016 he introduced them to the "quick, fast and in a hurry Eddie." He told the congregation that God is already working in their favor, saying, "What you been praying about is already manifested."
He said more pastors have been running to him recently than away from him because of his courage in the limelight, and said there are more people supporting them than those fighting against them.