'God Friended Me' Introduces Lesbian Relationship; On-Screen Pastor Gives Seal of Approval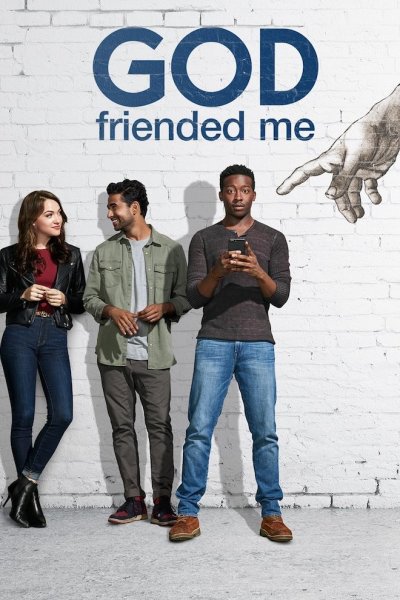 CBS' new TV show "God Friended Me" was warmly received by Christians and mainstream audiences alike this month but the show might lose some of its conservative viewers as it has now introduced a lesbian relationship, which is approved by the show's preacher.
"God Friended Me," which drew 10.45 million viewers in its debut episode, tells the story of an atheist who receives a friend request from God. The show is based around Miles (Brandon Micheal), an outspoken atheist, and his quest to find the person behind the "God account" on Facebook who continues to send him on little missions that help various people around New York City.
The atheism argument is contrasted by Miles' father, the Rev. Arthur Finer (Joe Morton), who tries to convince his son to return to his Christian faith and stop pushing disbelief on his public podcast.
WARNING: SPOILERS BELOW
Episode three of the series took a departure from its family-safe start and matured in language and content. The show featured a few choice words, more drinking, and introduced a same-sex relationship and cohabitation.
At first, the episode eluded to some unmentioned tension in the past between the minister and his daughter's relationship with a woman. But as the episode goes on and she (Javicia Leslie) reveals to her father that she moved in with her girlfriend, he changes his tune.
"Whatever makes you happy," Rev. Finer tells his daughter repeatedly before making a toast to "new beginnings."
In a recent interview with the publication Mic, Actress Javicia Leslie explained that her lifestyle on the show is against "the church."
"I have things that I'm dealing with because I was raised as a preacher's kid. She has a reveal in the third episode that will shake things up a lot. Because Rev. Finer is already dealing with the fact that his son is an atheist and now you're going to find out that his daughter has a secret that's kind of against the church as well. So that's going to be a huge part of the character and my life," Leslie told Mic, ensuring that the CBS series is not a "religious" show but instead is about "human connection."
Toward the end of the episode, Rev. Finer makes his position clear and reveals how it ended up dividing his congregation.
"When Aly came out, people who were with me from the beginning, people who were friends, people whose children I had baptized, whose parents I laid to rest, decided they could no longer attend my church. That they could no longer worship under the leadership of a man who had the audacity to accept his daughter for who she is and loved her for it," Rev. Finer told Miles about his daughter being a lesbian.
"In the end, I lost almost a quarter of my congregation, just like that. I gotta tell you it scared the living hell out of me. I have dedicated my life to building that church," he continued. "One of my great regrets is that I was unable to reach them, to change their minds."
He concluded the show by saying that eventually, new people showed up to his church who were "ready" for a "new message," people who believed that "faith is something that unites us rather than divides us."
Directed by Marcos Siega, "God Friended Me" was written by mainstream producers Steven Lilien and Bryan Wynbrandt (Gotham, Hawaii Five-0 and Alcatraz).