'God Hears Us,' Says Roma Downey, Host of New TLC Series 'Answered Prayers' on Miraculous Stories of Divine Intervention (Interview)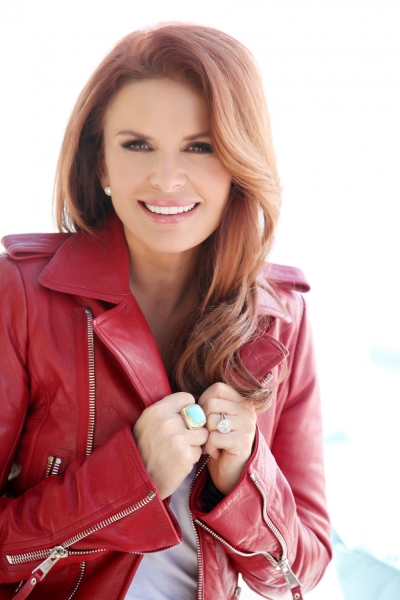 Miracles happen — and not just in the movies. That's what actress/producer Roma Downey wants to share in her new TLC series "Answered Prayers," where she'll invite viewers to follow the miraculous stories of real people who experience divine intervention.
"I'm thrilled that we've been able to make this," says Downey to The Christian Post about the new series, which she executive produces with her husband Mark Burnett. "People of faith will be drawn to this. It's a breath of fresh air."
"Answered Prayers" is a six-part series that features the gripping stories of real people, told through emotional interviews which are interwoven with real footage as well as reenactments. Audiences will be introduced to "brave families willing to share their darkest moments," Downey says.
In the series premiere this Sunday, viewers will meet an Indiana family who get caught in the crosshairs of a Category 5 tornado that rips through their town, snapping trees and tossing homes like Monopoly game pieces. But just before tragedy strikes, the mother is led by an inner voice that provides specific instructions on how to protect her family.
But you don't need to be a believer to watch the new TLC miracle series. Skeptics may find interest in the story of a paramedic who is involved in the rescue attempt of a boy who has become submerged in a sand dune. The operation has gone from rescue to recovery when emergency responders finally unearth the boy's body. As they're taking him away, they discover that the boy is bleeding and make a surprising conclusion.
These miraculous accounts are what motivated Downey to visit churches across the country to collect stories. "We could probably run for 20 years with the amazing stories that we have," says Downey, who shares the story of a young Florida boy who suffers a tragic lawnmower accident. When the boy and his parents are faced with the life-altering choice to amputate his leg, a chance encounter on the way to the hospital for surgery gives them the clarity they seek.
"Coincidence is God's way of remaining anonymous. 'Answered Prayers' is a reminder of the power of prayer. It reminds us that we're not alone. God hears us," Downey offers.
Years ago, God heard Downey after her mother died when the actress was only 10 years old, a trauma which she says left a hole in her heart. "I was a girl looking for a mother, I ached for that. I often prayed for that." Years later, Downey's prayers were answered when she starred in the CBS drama "Touched By An Angel."
"The first day, Della Reese took me in her arms — she didn't shake my hand. She just took me in her arms and rocked me," Downey shares. "She's my mama. She was a gift to me. She's been a mom to me all these years."
In recent years, Downey and Burnett have been delivering faith-based entertainment for the masses, producing hits like "The Bible" and "A.D. The Bible Continues." Now "Answered Prayers" will be added to their faith-based portfolio.
The series is already resonating with faith leaders around the country. Victoria Osteen, wife of pastor Joel Osteen of Lakewood Church in Houston, Texas, says, "This is not just a television series. It's a message of hope to a world in need. 'Answered Prayers' will inspire you."
President and CEO of the National Religious Broadcasters Jerry A. Johnson adds, "Roma Downey has put together some amazing stories to remind us to trust the Lord and call out to Him in urgent need. Watch this series to be inspired and reminded of God's love and care for you."
Downey says she knows she's created something very special. "It's a privilege to be able to bring this kind of project to television."
"Answered Prayers" debuts on TLC at 10 p.m. ET Sunday, July 26.