'God Is About to Resurrect Your Dreams,' Declares Evangelist Joyce Rodgers in MegaFest Sunday Sermon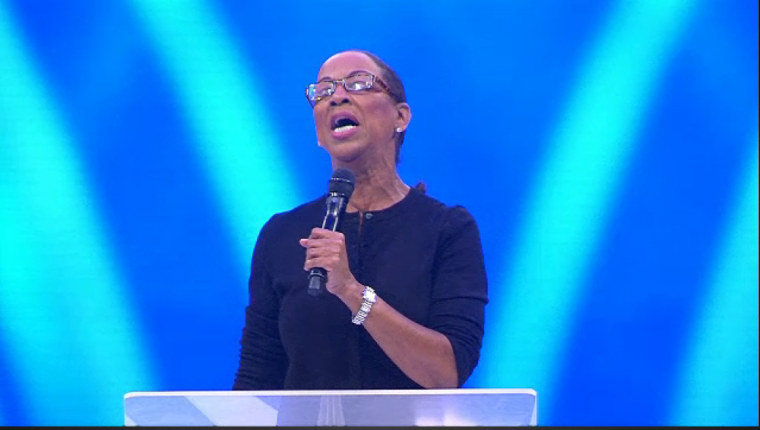 Evangelist Joyce Rodgers, the head of Primary Purpose Ministries and well-known conference speaker, filled in for an ailing Bishop T.D. Jakes at this year's MegaFest Sunday service, and delivered a message to tens of thousands at the American Airlines Center in Dallas, Texas, about receiving the miracles that God has in store for them.
"God is about to bless you with some non-qualifying blessings," preached Rodgers to the MegaFest crowd on Sunday. "God is about to resurrect your dream, vision and aspiration."
Rodgers illustrated her point using the biblical account of Abram who was told by God that he and his wife, Sarai, would bear a child, even though she was barren. God would "resurrect" Abram's "dead possibilities," said Rodgers who explained that God works in the areas where believers cannot provide Him with any assistance, and does this so that He gets all the glory.
Rodgers taught from the book of Genesis 22: 1-5 which gives account of Abram, who at this point goes by the name Abraham, and spoke on his willingness to sacrifice his son, Isaac, a miracle child born from God's promise to the barren couple, at the mountaintop.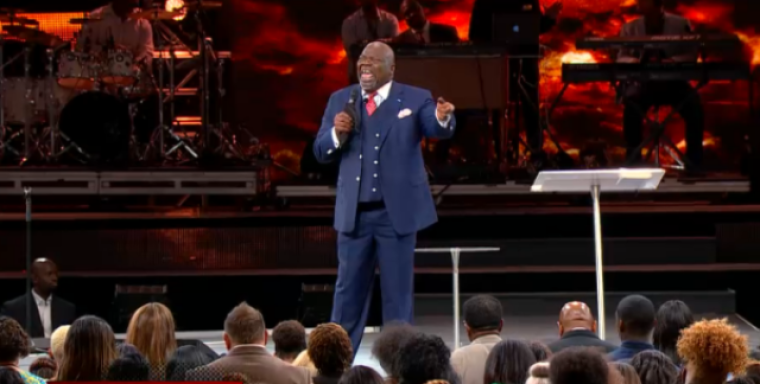 Simply receiving the miracle wasn't the end for Abraham, according to Rodgers who said that the biblical patriarch, along with the believers in attendance, would have to be willing to offer up their gifts born out of miracles back to God as a sacrifice.
Rodgers also addressed believers' relationships while discussing Abraham's account at the mountain. He leaves many of his companions at the bottom of the mountain before making the journey up with Isaac. Rodgers interpreted this as Abraham cutting ties with certain people in order to receive a miracle and communicated what this would look like in a believer's life today.
"If you're going to receive your miracle you're going to need to streamline your contacts," said Rodgers.
She then went on to explain the difference between people who are attachments and assignments to believers with the latter being the God ordained version of the two.
"If you're assigned to me the enemy should not get to me," she said. "I need somebody that will pick me up in the spirit."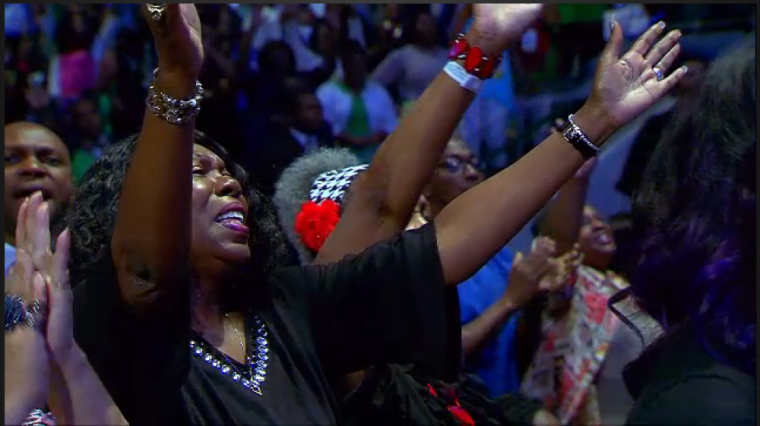 Attachments on the other hand are people in a believer's life that do not push them forward when it comes to God's purpose in their life. They also require an explanation for actions a believer may take, according to Rodgers, who said that Abraham knew there was no reason to waste time trying to explain why he needed to sacrifice Isaac to the companions he left behind.
God tested Abraham's faith and provided a replacement sacrifice. This same test will come to the house of believers, according to Rodgers. This sacrifice could have cost Abraham his precious son who only came to him and his wife through God's divine intervention.
Rodgers closed out her message by encouraging the crowd to do as Abraham did when the angel visited his household and told his family to expect a child which was to prepare for a miracle.
This miracle would "blow their mind" and exceed any of their expectations.
"This shall be the time where the provisions of the Lord will be seen in your life. God will supply your needs according to his riches. The blessings shall walk upon you and overtake you. When people see you coming they are going to say 'here comes blessings,'" said Rodgers.
Tests may follow the miracle, but believers should not be surprised, she emphasized.
"The character of an individual is not defined during their good days," said Rodgers.
The MegaFest Sunday service closed out with an offering and worship music.
MegaFest is a five-day Christian conference headed by Bishop T.D. Jakes that features actors, singers, comedians, chefs and prominent Christian speakers.
This year's event featured Hollywood producers Mark Burnett and Roma Downey, director and actor Tyler Perry, comedian Sheryl Underwood, rapper MC Lyte, and speakers Joyce Meyer and Christine Caine,among others.
Dallas might also be the host city for MegaFest 2017 and has been preselected as a contender for the family-friendly event two years from now.