God Is Going to Do Something 'Incredible' With 'Preachers of LA,' Says Pastor
The Sanctuary's Jay Haizlip Defends New Oxygen 'Docu-Series' Against Critics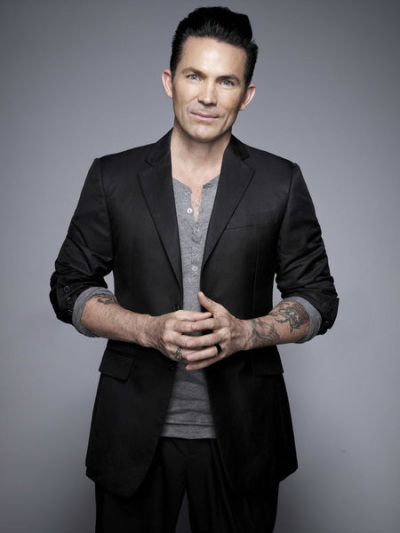 Jay Haizlip, founding pastor of The Sanctuary church, is one of the six Christian mega-ministers from Southern California featured in the upcoming "Preachers of L.A." docu-series, already dismissed by some as another scandalous, embarrassing reality show. But Pastor Haizlip believes the only thing scandalous about "Preachers of L.A." is how God will use the Oxygen network program to do something big.
"I really feel like God wants me to be on this show, and I believe God is going to do something very beautiful and incredible with this show," Haizlip recently told The Christian Post.
The pastor and skateboarding icon shared that he only agreed to join "Preachers of L.A." after prayer, and consulting with his family and the elders and board members of his church.
"The number one reason, and the most important reason, is because I really felt like God wanted me to. I prayed about it," he said of his reasons for joining the cast, which includes Bishop Noel Jones of City of Refuge, Deitrick Haddon, Pastor Wayne Chaney of Antioch Church of Long Beach, Bishop Ron Gibson of Life Church Of God In Christ in Riverside, and Bishop Clarence McClendon of Full Harvest International Church in Los Angeles (learn more about the ministers here).
Haizlip said he "really sensed God saying, 'This is what I want you to do.' And I felt like that if I didn't do it, I would actually be being disobedient to God."
"Preachers of L.A.," conceived by Lemuel Plummer ("Vindicated" and "The Sheards") and Holly Carter ("106 & Gospel" and "The Sheards"), promises to to give viewers "a candid and revealing look at six boldly different, world-renowned mega-pastors" and a look at their ministry and community works, as well as their home lives away from the pulpit as "husbands, fathers, brothers and friends."
The initial trailer released for the show caused quite a stir with its inclusion of the fancy homes, fast cars, and tailored suits belonging to these Christian ministers. The "Preachers of L.A." trailer also includes soundbites like:
"The Bible says I wish above all things that you would prosper and be in health, even as your soul prospers. I believe that." (McClendon)
"P. Diddy, Jay-Z, they're not the only ones who should be driving Ferraris and living in large houses." (Gibson)
"The Bible says that those of us who sow among us should reap from us, that's implying that preachers should be taken care of." (Haizlip)
Not long after the short trailer emerged, a group of pastors joined calls for a boycott, and speculation arose that "Preachers of L.A." might attract scrutiny from the IRS of "legitimate" Christian ministries and organizations.
When asked about the "flashy" aspects of the trailer, which accounts for 30-40 seconds of the nearly three and a half-minute video, Haizlip said, like a movie preview meant to build interest, the "Preachers of L.A." trailer accomplished its purpose.
"It has got a massive amount of people talking about this show, whether they agree with it or not. There is a huge interest in this show, and there are gonna be a lot of people watching it to see what it really is," he told CP.
Haizlip, upset by suggestions that he and his cast mates were somehow more style than substance, maintained that the public need only give "Preachers of L.A." a chance to see what the ministers are truly about.
"Do some of the people live in nice houses and drive expensive cars? Yeah, they do. But when you see all of that in the context of their whole life and their whole story, it really makes more sense than what you see on that trailer," The Sanctuary pastor said. "Whether you agree with the guy living in a nice house or driving a certain kind of car, or not, when you see it in the context it brings balance to it."
"There are six cast members on this show, we all come from different types of experiences, we're all in different places in ministry and the length of time we do ministry, the style of ministry, our approach to ministry, none of us are all the same. If we were all cookie cutter just alike that would be boring. We all have the same core value, we all believe in Jesus, we all believe in the Bible," Haizlip added.
Some Christian leaders asked by Christianity Today for their thoughts on "Preachers of L.A.," were convinced the docu-series, which has yet to air, would "(shine) a spotlight on some of the shameful abuses of those who claim to be evangelical Christians" and that it "epitomizes what is wrong with reality TV." But others asked for their views were cautiously optimistic that the docu-series had the potential to "shine the light of Christ."
Tyler Wigg-Stevenson, an author and pastor, acknowledge the noted the potential pitfalls of using television to "proclaim the gospel," since the medium "traffics in the elevation and distortion of personality."
He also cautioned that there was "another, more insidious danger: the temptation, like my own, toward self-righteous judgment of the shows and their stars."
Pastor Haizlip, expressing a similar sentiment in his interview with CP, encouraged viewers to withhold "full opinion(s) based on partial information."
"I would encourage people to watch the show because what they think it is now, may not be what it really is," he said. "I think that if people will give the show an honest opportunity, I believe they're gonna be amazed and blown away at what the show really is, and how good it's gonna be for the kingdom and how good it's gonna be for our faith."
"Preachers of L.A." premieres Wednesday, Oct. 9 at 10 p.m. ET on the Oxygen network. Find out more on the show online: http://preachers-of-la.oxygen.com.