'God Knows Why This Happened': Pentecostal Church Members Shoot, Stone Each Other Over Rivalry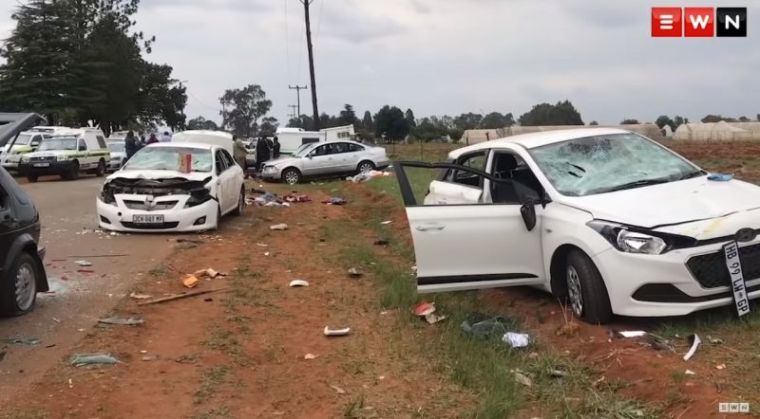 A group of men at a Pentecostal megachurch in South Africa opened fire and pelted rocks at each other over a rivalry concerning a vacant leadership position at the church.
News 24 reported that the clash happened on Thursday outside International Pentecost Holiness Church in Silo, Zuurbekom, which left three people injured and hospitalized. 
Gauteng police spokesperson captain Mavela Masondo explained that the battle began early local time, when a convoy of vehicles carrying worshipers parked outside the church.
"As they were about to enter the church premises, another group that was inside the church charged at them. They confronted each other. During their confrontation, firearms were pulled out and three people were injured," he added.
Another 12 cars were badly damaged in the fight, while police confiscated the firearms.
A witness who chose to stay anonymous told TimesLIVE that the two rival church groups at first held talks, but then started pelting each other with rocks, which led to the shooting.
"The people who were shooting did not look like church members'" said the witness. "They were heavily armed'" he added.
IPHC, which has over 3 million worshipers in South Africa and neighboring countries, has reportedly been divided following the 2016 death of its leader, Glayton Modise. Fights over the vacant leadership role have led to a number of court battles, but the issue remains unsolved.
Another congregant who wasn't identified told News24 that he and others who arrived Thursday morning in the convoy of vehicles were attacked "for no reason."
"They just arrived in a large group, armed with guns, sticks and bricks, and charged at us. We then fled on foot, leaving our vehicles behind. They then damaged our cars and fired shots in our direction," he claimed.
The event on Thursday was meant to be a men's conference, which began with singing before the fight broke out.
An eyewitness said that the church members firing weapons "seemed like they were not trying to kill them, but they were simply trying to scare them away."
Another church member who made his way back to his vehicle unharmed said that he was in shock at what had happened.
"All I could think about was God. God was with us because they fired many shots but only one person was injured," the man said.
"God knows why this happened and He will avenge us'" he added.
He vowed that worship at the church will continue despite the shooting.
"We are going to stay here at the church and pray about it," he said.
The fighting went on for hours, police said, with officers arriving at the scene successively preventing even more church members from joining in the clash.
No arrests have yet been made in the incident, though Mosando revealed that there will be high police visibility in the area.