Church Refutes Claim Cancer Patient Was Told to Stop Taking Medication Because of Holy Spirit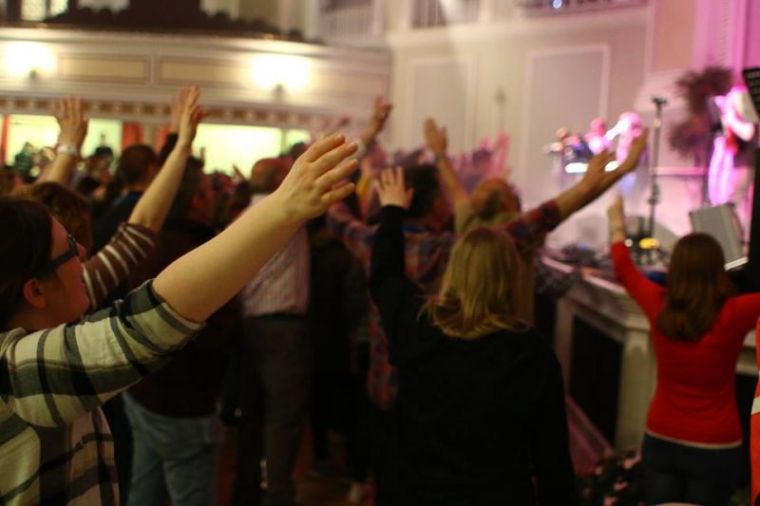 Living Hope Community Church on the Isle of Man has denied reports that a man with cancer was told that he did not need cancer medication because he would be cured by the Holy Spirit at a recent church-hosted international conference attended by hundreds.
In a statement released Tuesday, the church claimed that activists have made "Christianophobic comments" on social media that have "escalated to include lies and abuse" about things that were said at a three-day Four12 conference held at the nearby Villa Marina's Royal Hall.
Contrary to what had been reported on social media, the church asserted that "there was no instance at the conference when anyone suffering with cancer was told not to take medication."
"[W]e need to publicly directly refute inaccurate reporting," the statement reads. "Specifically we do believe that God can heal and have some powerful attested stories of such healing. We always, however, encourage working with medical professionals. Like any church there are members of the church being treated for cancer and those working faithfully as part of the medical profession."
A report alleged that London-based preacher Jason Livingston invited a man in his 40s with prostate cancer onto the stage and told him that he did not need to take his medication or go to the hospital as the "Holy Spirit would heal him."
The church stated that the man in his 40s who had been referenced online "does not have prostate cancer." The church, however, didn't indicate that the man didn't have cancer.
"We expect everyone associated with our churches to use social media truthfully and with respect," the church said. "However, we are deeply concerned that some social media groups, activists and parts of the media are reporting untrue allegations, making misleading statements and allowing comments to be posted which are Christianophobic, and possibly libelous."
The church also accused the activists of calling the 650 delegates who attended the conference "invasive" and saying that they are similar to the "Spanish Inquisition ... and the Crusades."
"We therefore ask that all other groups and forums that oppose Christianity act similarly and remove these posts and comments immediately."
Livingston denied claims that he told the man that he didn't need to take medication.
Livingston told Isle of Man Today that although God can heal people, they need to be "responsible" and "work with doctors as advised."
According to the church, the conference was attended by people from places as far as Australia, South Africa and Poland. The Isle of Man is a self-governing island in the Irish Sea.
"[I]t seems clear that there is a campaign to prevent Christians from gathering in any large number to express their faith, and to make the Isle of Man a hostile place for local Christians and visiting followers of Jesus Christ from other countries," the church stated. "The Four12 Conference at the Villa Marina was a celebration of Christianity among believers. The church contributes significantly to the economy and diversity of the Isle of Man."
The church was previously in the news in 2016 after it was reported that Pastor Jonathan Stanfield asked his congregation for help in purchasing a five-bedroom home for his family.
According to Christian Today, Stanfield received the equivalent of about $87,000 in donations, most of which came from friends of the family in the church. About $14,000 was donated by anonymous churchgoers.