'God's Not Dead 2' Is in the Works, Says Pure Flix Film Studio CEO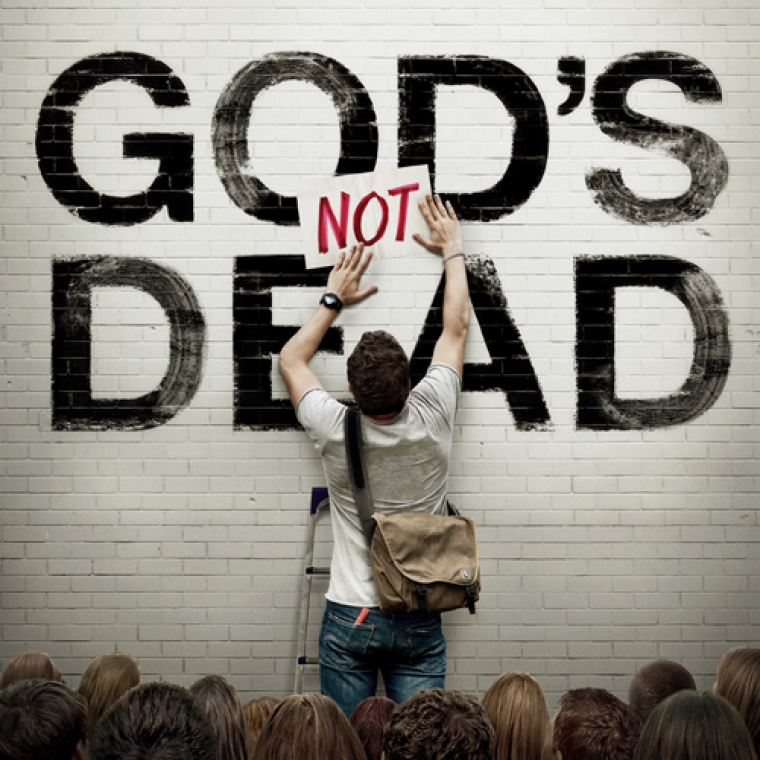 GRAND RAPIDS, Mich. – Faith-based film studio Pure Flix Entertainment is making plans to create a follow-up to its Spring 2014 break-out film "God is Not Dead."
Pure Flix CEO and managing partner Michael Scott said his studio has a number of projects in the works for next year including "God's Not Dead 2."
"We've got a full slate next year. You'll see 'Do You Believe?' which is coming in the spring … we're looking at late March for the release [and] next year possibly either fall or the following year you'll see 'God's Not Dead 2,'" Scott said.
Prior to "God's Not Dead," the Arizona-based film studio produced 25-30 movies and distributed 75 movies worldwide. Many of those films were direct-to-DVD or TV movies. "God's Not Dead" was its second theatrical movie following the 2010 film "What If."
"God's Not Dead" took the world by surprise following its March release. Despite the film's small $2 million budget, Scott said it earned $9.2 million in its first week in theaters, finishing fifth in the U.S. box office. The film earned another $8.5 to $9 million the following week, holding on to its fifth place spot and eventually jumping to fourth in U.S. box offices.
Scott said making "God's Not Dead" was an "incredible journey." Even before the movie came out in theaters, he said the trailer "exploded onto the web" with millions of views. "We became the Number 1 page (on) Facebook in the world during the week of the trailer's release," said Scott. The movie's popularity was also bolstered by the hit song by Christian contemporary music group the Newsboys.
Scott said the experience taught him that there is a large untapped audience that is eager for faith and family-friendly entertainment.
"They're hungry; they're underserved," he said.
It is unclear how Pure Flix plans to continue the first film's plot. The movie portrayed a college student who accepts his atheist professor's challenge to provide a defense for the existence of God and Christianity.
The film also told the true life story of Dr. Ming Wang, a Harvard-educated Lasik eye surgeon. As a student, Wang was an atheist. However a Christian Harvard professor spoke to him about God and changed his life.
Pure Flix co-founder David A.R. White told the Blaze in August, "A lot of the feedback that we received from the first one [centers on the questions], 'Where do these characters go on to?' 'What happens to them after'? We're taking all that into consideration."
The film studio is currently filming "Do You Believe?" in Michigan.
"Do You Believe?" follows a group of characters: a pastor who re-examining his faith, a veteran suffering from posttraumatic stress disorder, and a gangbanger who is fighting against belief, among others, who all struggle with various problems. The characters' stories intersect in a way that reveals the "redemptive power of the cross." The cast includes Cybill Shepherd, Lee Majors, Ted McGinley, and UFC Champion Mavrick Von Haug.
Pure Flix hopes to finish filming "Do You Believe?" by the end of the month.