Golden Globes Ratings Hit 6-Year Low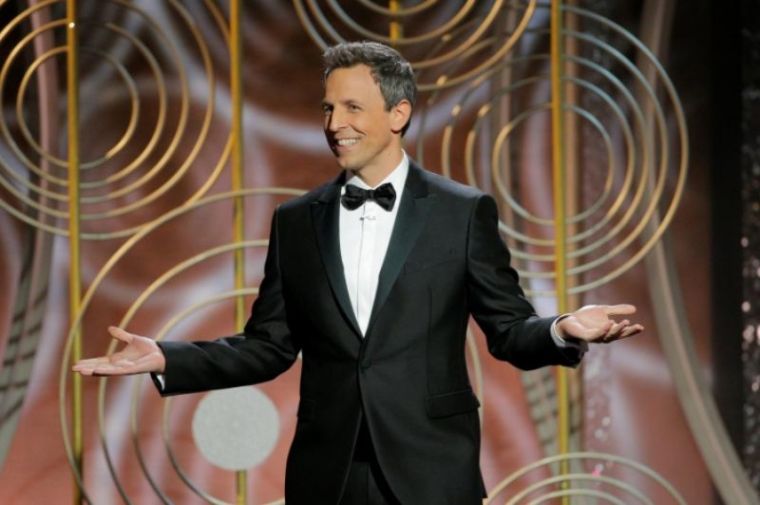 The 75th annual Golden Globes Awards saw a decline in ratings from the previous year, hitting what one publication describes as a 6-year low in viewership.
Despite the buzz on social media over some of the happenings at the event, Sunday's awards program saw a drop in ratings though there was an absence of competition from the NFL, according to Deadline Hollywood.
"With a 5.0 rating among adults 18-49 and 19.0 million viewers, the Seth Meyers-hosted shindig is down from last year's Jimmy Fallon-fronted ceremony, declining 11% in the demo and 5% in total viewers," reported Deadline.
"The often tepid 75th Golden Globes was still the most watched award show since last year's Oscars, but in the demo it fell to a six-year low to match 2012's results."
The drop came despite the strong news and social media given to Oprah Winfrey's Cecil B. DeMille speech, which helped fuel rumors of a 2020 presidential run.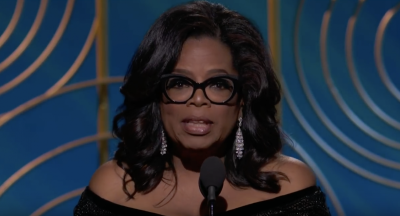 "The high point was Oprah Winfrey's acceptance speech on receiving the Cecil B. DeMille award, in which she gave an eloquent, even soaring voice to the #MeToo movement," reported Variety.
"[Host Seth Meyers] riffed about the idea of Oprah running for president in 2020, kicking off the hashtag #Oprah2020 which quickly started trending on Twitter — and NBC was all in on the notion in a tweet that was later deleted."
The Golden Globes is not the only Hollywood awards program to experience a decline in ratings in recent times. Last year's Emmy awards was one of the lowest in viewership in the program's history.
"The Emmys have seen a steady decline in viewership since 2013, when it brought in 17.7 million viewers — the peak of the last decade," reported CNN last September.
"The hit in viewership may stem from going head-to-head with NBC's 'Sunday Night Football,' which was a rematch of January's NFC Championship game between the Green Bay Packers and the Atlanta Falcons. However, the Emmys are typically up against the NFL."
Despite the drop in ratings. AdAge.com noted that the awards program "drew its usual out-sized audience" and was "the broadcast TV season's most-watched, highest-rated non-sports program."
"Since 2014, the Globes has frittered away 14 percent of its deliveries of adults 18 to 49. But in the same span the Grammy Awards are down 21 percent in the demo and the Academy Awards have plummeted 31 percent," explained AdAge.com.