Christian ministry sues Rhode Island school district for blocking after school meetings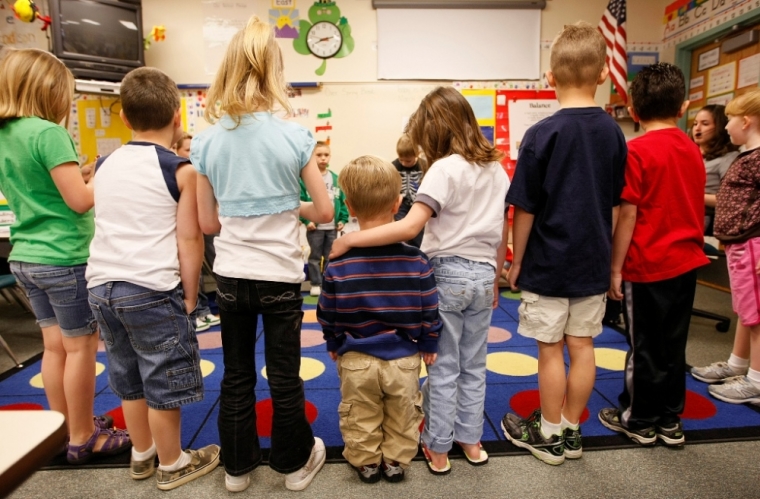 Good News Club, a longtime elementary school ministry of Child Evangelism Fellowship, has filed a lawsuit against a Rhode Island school district for prohibiting the student group from meeting on equal terms as secular clubs.
The Christian legal advocacy organization Liberty Counsel filed the lawsuit in the U.S. District Court for the District of Rhode Island to seek preliminary and permanent injunctions against the Providence Public School District and its superintendent, Dr. Javier Montanez.
For nearly two years, the district has blocked CEF Rhode Island from hosting its Good News Club meeting on district school facilities, Liberty Counsel explained in a statement. The group noted that other organizations such as Boys and Girls Clubs, Boy Scouts, Girl Scouts, YMCA and Girls on the Run are given free use of school facilities for after-school programs.
CEF Good News Clubs meet once per week, immediately after school, and are led by trained and vetted local community volunteers. The clubs provide religious and other teaching and activities to encourage learning, spiritual growth and service to others, as well as social, emotional, character and leadership development, according to the advocacy group.
CEF Rhode Island repeatedly applied for facilities to hold after-school Good News Clubs in 2021, but the school district did not respond to any of the requests. In March of that year, Liberty Counsel obtained public records that showed the school district was approving similar groups' requests while denying the Good News Clubs' requests by failing to respond.
In late 2021, Liberty Counsel requested that the school district approve CEF's facilities use requests, but the district did not grant any approvals despite being presented with relevant information on applicable laws and policies.
In June 2022, the Good News Club submitted a "community partner" application, but the district did not respond while Girls on the Run was allowed to hold its first spring meeting in February 2023.
In June 2001, the U.S. Supreme Court in Good News Club v. Milford Central School ruled that public schools violate the First Amendment by not providing equal access and equal treatment to Christian clubs when the school has opened the forum to secular clubs, as in this case.
"The law is clear that public schools cannot discriminate against the Christian viewpoint of Good News Clubs," Liberty Counsel Founder and Chairman Mat Staver said. "Equal access means equal treatment in terms of use of the facilities, including fee waivers, time of meetings and announcements. The Good News Club must be given equal treatment as the non-religious groups."
The Satanic Temple has been attempting to counter the Good News Club by creating the After School Satan Club in some school districts across the country.
CEF's Lydia Kaiser told The Christian Post late last year that TST's strategy seeks the closure of all Good News Clubs.
According to the TST website, the satanic clubs operate in select public schools where Good News Clubs are also present.
However, in terms of operational strength, the number of Good News Clubs was significantly larger, with around 5,000 clubs compared to the satanic clubs' five at the time.
CEF also maintains a state office in almost every state and has 400 local chapters where staff can train volunteers.