Satanic Temple dedicates 'largest satanic gathering in history' to Boston mayor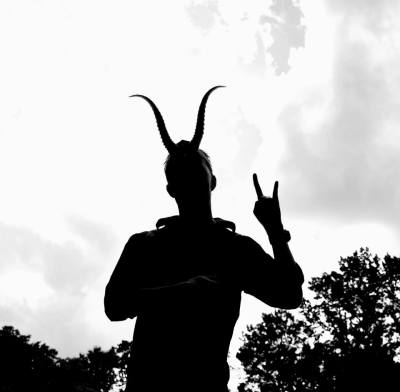 The Satanic Temple announced it's dedicating the "largest satanic gathering in history" to Boston Mayor Michelle Wu, accusing the city of trying to "unconstitutionally" bar them from public spaces. 
On its website, The Satanic Temple invites people to register for SatanCon 2023, which will take place from April 28 to April 30 in downtown Boston, Massachusetts. The theme is "Hexennacht in Boston," which translates to "Witches Night in Boston." 
"Hexennacht" is an ancient German holiday that takes place annually on April 30, commemorating the canonization of Saint Walburga, who was known for exorcising demons from sick people. 
Earlier this month, The Satanic Temple advertised SatanCon 2023 on its Instagram, promising that the group's 10th-anniversary celebration would be the "largest satanic gathering in history." The event will feature discussion panels, satanic rituals and a satanic marketplace.
A video published in August promoting SatanCon includes the Latin phrase "Sicut matribus sit satanas nobis," which means "Let Satan be to us as a mother." 
The Satanic Temple did not immediately respond to The Christian Post's request for comment. 
Despite its name, the group claims that it does not believe in Satan as a spiritual entity, stating on its website that its mission is to encourage benevolence and empathy among all people, reject tyrannical authority, advocate practical common sense and justice, and be directed by the human conscience to undertake noble pursuits." 
As CP reported, The Satanic Temple disclosed in May that it had filed a request in Boston to fly a flag over the city hall after the U.S. Supreme Court ruled that Boston could not prohibit a Christian group from flying a flag. 
The group filed a request with Boston's property management department to raise and lower a flag from July 23 to July 29 that reads "Satan Appreciation Week." The Satanic Temple ultimately did not raise its flag over city hall, as the city announced in October 2021 that it was no longer accepting flag-raising applications.
In 2021, The Satanic Temple filed a lawsuit against the city of Boston, accusing the city of excluding them from delivering invocation prayers during city council meetings. The group claims the city rejected two of its requests filed in 2016 and 2017 to bless the council, stating that The Satanic Temple lacked sponsorship from a councilor. 
The Satanic Temple has faced opposition in other jurisdictions, especially regarding its afterschool program, After School Stan Club. 
The group filed a civil suit in Pennslyvania last April after the Dillsburg-based Northern York County School Board rejected the establishment of an After School Satan Club. The district voted down implementing the club at the Northern Elementary School in an 8-1 on April 19, a decision applauded by district parents.
Mathew Kezhaya, general counsel for The Satanic Temple, told CP that the lawsuit's purpose was to determine whether the school district discriminated against the group by refusing to approve its club. 
"The First Amendment prohibits a government from considering the popularity of communicative activity when determining whether to facilitate that communicative activity on equal terms with other, similarly situated, groups," he stated. 
In November, the Golden Hills Elementary School in California announced it would adopt an After School Satan Program. However, Tehachapi Unified School District Superintendent Stacey Larson-Everson said the approval was not a sign of endorsement.
"TUSD has long-held policies and procedures in place which allow varied community groups to use our publicly-funded facilities outside of the school day," Larson-Everson wrote in a statement to CP. 
"This is a common practice among school districts around the state and nation. Religious groups are among those that the District has allowed to rent our facilities over the years." 
Some members of the district expressed disapproval of the decision, feeling that such a club is inappropriate for children.
"I think it's disgusting," Sheila Knight, a grandmother to a fifth-grade student, told KBAK. 
"I understand the school has to allow them because they allow other after-school programs such as the Good News [Club], which is a Christian-based after-school program, that one I'm OK with, but I can't imagine why anyone would want their child to attend this Satanic group."
Another grandmother whose grandson is in fourth grade told the outlet that the school approving the club was a "mistake," and her grandson would not participate.
In a December interview with CP, Lydia Kaiser, the spokeswoman for the Good News Club, a Christian organization with afterschool clubs on campuses nationwide, warned that Satan clubs were "only started in schools with Good News Clubs as a direct attack on teaching Christianity to children."
The TST website states that satanic clubs "meet at select public schools where Good News Clubs also operate." 
"While we don't believe The Satanic Temple is a real 'church' because it claims to not even believe in God or Satan, they clearly worship man," said Kaiser. "Other people worship nature." 
"Everyone worships someone or something and should be free to do so," Kaiser stated. "The USA was founded on Christian principles by many Christians who believed that even God gave man the free will to choose who or what to worship."