From diaper benefits to child tax credits: GOP states weigh new protections for families post-Roe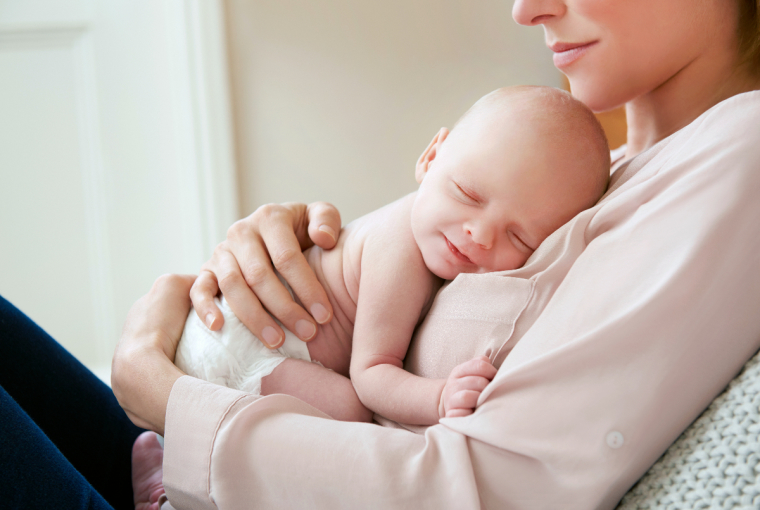 Several Republican-controlled state legislatures have begun to push for expanded protections for mothers and children in low-income households, particularly in areas where abortion is now illegal or severely restricted after the U.S. Supreme Court determined that the U.S. Constitution does not confer a right to abortion.
Following the overturn of the Roe v. Wade decision that legalized abortion nationwide last summer, an analysis by FiveThirtyEight shows that at least six of the 14 states where abortion is completely or almost entirely illegal have enacted or are considering various measures that would increase support for pregnant women, mothers or young children. 
Meanwhile, seven other Republican-controlled states with less-restrictive abortion laws are considering similar measures. 
For example, the Republican-controlled Mississippi state legislature passed Senate Bill 2212, with the lower chamber passing the bill last week. The bill awaits a signature from Republican Gov. Tate Reeves. 
The measure would extend postpartum Medicaid coverage for new mothers from 60 days to a year. Following the court's ruling last June, a trigger law went into effect in the Magnolia State outlawing all abortions, with exceptions for cases of rape or incest or if the pregnancy threatens the mother's life. 
In Wyoming, a law completely banning abortion went into effect in July and is currently being challenged by the courts. Last week, the state's Republican Gov. Mark Gordon signed House Bill 4, extending Medicaid coverage for postpartum mothers from 90 days to 12 months. 
The legislation is expected to help between 1,000 and 2,000 low-income Wyoming mothers, according to a statement on the governor's website. During a public signing ceremony for the bill, Gordon called the Medicaid expansion a "signature piece of pro-life legislation." 
Other Republican-controlled states, including Montana and Tennessee, have considered some additional benefits for women and families, though some have faced opposition. 
Montana has weighed a permanent, refundable $1,200 per-child tax credit for working families that make $56,000 per year or less proposed by Gov. Greg Gianforte. The governor also proposed a $7,500 adoption tax credit. The proposed child tax credit was tabled in the House Appropriations Committee committee, although it initially passed the House Taxation Committee with bipartisan support.
According to Montana Public Radio, some Republican lawmakers would rather focus efforts on broader tax relief instead, as Gianforte's proposed budget impacting low-to-middle-income residents that would more than double the state's earned income tax credit has advanced in Senate Bill 121. 
In Tennessee, where performing abortions is a felony punishable by up to 15 years in prison, Gov. Bill Lee has proposed adding a diaper benefit to the state's Medicaid program so that the cost of diapers would be covered during the first two years of a child's life for mothers eligible for Medicaid. Tennessee would become the first Medicaid program in the United States to enact such a measure, Lee said in his February State of the State address. 
Lee also wants to create a $100 million grant program for nonprofit crisis pregnancy centers that assist women facing unplanned pregnancies, encouraging them not to abort their unborn children. He also seeks $18.7 million to increase the income threshold for pregnant women and caregivers to expand access to the state's Medicaid services and $4.7 million to extend postpartum health coverage under TennCare. Lee seeks $10.25 million for grant funding to expand adoption and foster care services.
"Pro-life is much more than defending the lives of the unborn," Lee said in his speech. "This is not a matter of politics. This is about human dignity."
Regarding Republican support for spending plans aimed at women and families, polling shows that the political party remains divided about using government funds to fund social benefits for women and children.
According to an Institute for Family Studies survey conducted by YouGov of 2,557 American adults between Oct. 20 to Nov. 3, 2022, 41% of Republican parents said they'd support a plan to "increase state spending on low-income pregnant and new mothers, including expanded Medicaid coverage of prenatal and postnatal health care." Thirty-eight percent opposed these measures.
Regarding paid family leave, 71% of all parents assessed in the survey and 54% of Republican parents somewhat or strongly supported a federal program to provide new moms six weeks of paid parental leave.
The study's results were weighed based on age, gender, race/ethnicity, years of education and region. 
After Roe's reversal, Republican Mississippi State Rep. Becky Currie, who authored the state's 15-week abortion ban that ultimately led to the Supreme Court taking up the case that overturned the 1973 decision, emphasized that legislators have a responsibility to enact pro-family policies. 
Currie, who raised two daughters as a single mom throughout most of her working life, told The Christian Post in an August interview that she can empathize with women struggling to make ends meet without help from their baby's father. 
Currie called for lawmakers to ensure that pregnant women can access healthcare services, make adoption more affordable, and enforce child support laws, so men are held accountable for the children they help create. 
During the interview, Currie advocated for extending Mississippi's Medicaid for postpartum mothers from 60 days to a year, a proposal the legislature has now embraced. 
"You know, when you have a baby, your life is turned upside down," she said. "So we want that mother to get back to the doctor and get the care that she needs. She may have postpartum depression. These are just things that we need to be supportive of our moms more than we are."