Gospel Singer, Preacher Shawn Jones Said to Have Struggled With Heart Health Prior to Death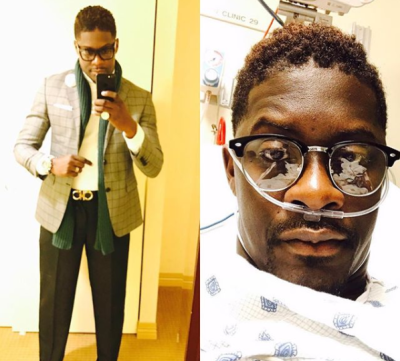 As friends, family and well-wishers continued grieving the death of Alabama pastor and gospel singer Shawn Jones on Wednesday, some claim the beloved preacher had been struggling with his heart in recent months but refused to curtail his intense ministry schedule.
Several attempts to clarify Jones' health status prior to his untimely death Saturday at The Event Center in Pensacola, Florida, went unanswered Wednesday. Responses from his manager and his grieving bandmates from Shawn Jones & The Believers were still pending at press time.
Commenting on a video of the 32-year-old preacher's final performance, however, Matt Write said as recently as October, Jones was hospitalized due to a heart-related illness.
"He was hospitalized over an 'issue with his heart' as he said on his live last month. When he got out of the hospital, he went straight back to performing 2 days later. Didn't take any more time off to rest. He was extremely dedicated to performing the gospel and he'll be forever missed," Write said of Jones, who led New Thing Empowerment Church.
Public access to Jones' Periscope Live and Facebook live videos were disabled on Wednesday so The Christian Post could not verify this claim independently.