Gospel Star Tina Campbell to Collaborate With the Legendary Stevie Wonder on Her Debut Album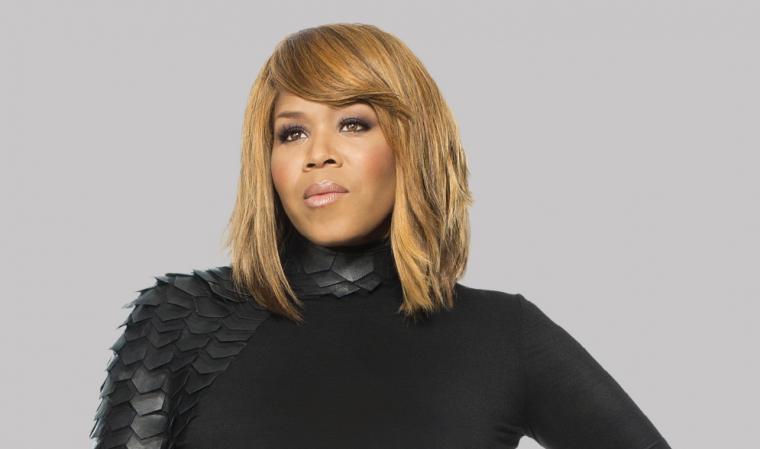 Tina Campbell is readying her solo debut with some help from a legendary singer, Stevie Wonder.
Campbell, one half of the gospel music duo Mary Mary, has been vocal about releasing her solo material after her sister and fellow group member Erica Campbell found success doing so. Tina previously announced that she would release her forthcoming book, I Need a Day To Pray, and album It's Personal next month.
She recently took to Instagram to let people know about a big named feature that would appear on her album. With a limited staff of the singer and her husband Teddy Campbell, Tina glorified God for the opportunity to work with the well known musician.
"So I'm putting out a solo record a book & promoting a kick off to my tour (an eve w/tina c), all within the next month, w/a staff of me my hubby the Father the Son & the Holy Ghost, and GOD decides to surprise me w/the gift of Stevie Wonder singing a duet with me TONIGHT for my 1st record," Tina wrote. "Aint God alright?!? (singin) IM FOLLOWING JESUS EVERYDAY TO REACH MY DESTINY!!!!" (SIC)
The singer could not contain her excitement in another social media message where she had to let the world know that such a renowned singer-songwriter and multi instrumentalist in his own right was singing her song.
"YALL STEVIE THEE LEGENDARY WONDER IS IN THIS STUDIO SINGING A SONG THAT I WROTE FOR MY OWN ALBUM,"Tina wrote. "HOW ABOUT THAT!!!! #speechless #favor #aintthelordalright." (SIC)
Last November, the Mary Mary gospel singer created a special night where she previewed her upcoming book, solo music and testimony at her church for An Evening With Tina Campbell. She previously spoke to The Christian Post about her decision to do so.
"I figured I would create the model or create the event, create what God gave me to give to the world and we'll just see what He does with it. I mean, I really wanted to share with people what He's done," Tina previously told CP. "When people go through devastating scenarios in their lives they go through a great transformation. Sometimes I'm singing that, sometimes I'm saying that, sometimes I'm praying and confessing that."