Gothic Surprise in the Small English Town of Beverley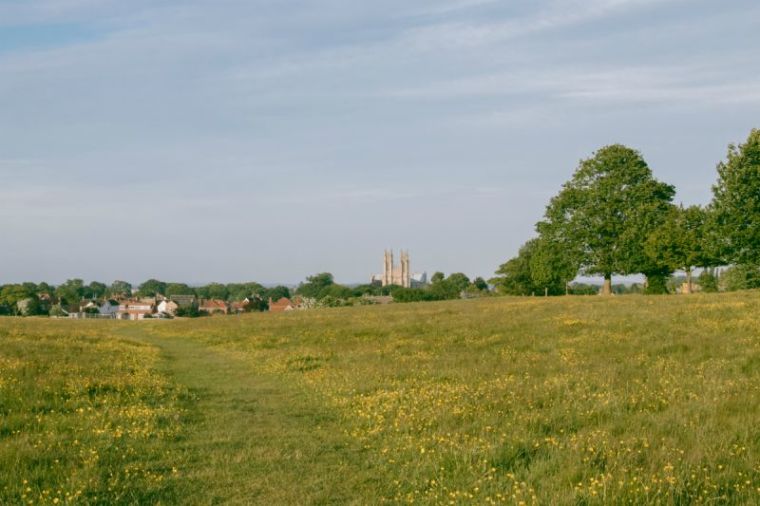 London may define England and arguably the entire United Kingdom, but small towns and villages remain the lifeblood of this country.
One such place is Beverley in the East Riding of Yorkshire.
Surrounded by the countryside of the Yorkshire Wolds this relatively small town (population about 30,000) punches well above its weight.
Beyond its showpiece church, which rivals many cathedrals in both grandeur and size, there is also a pleasant city center with storefronts neither empty nor occupied by the thrift shops that plague too many of this country's main streets or high streets, as they are called in British English.
For me, Beverley Minster with its medieval architecture and superb twin west towers was the big draw. Other visitors may, however, be interested in the several music, food and literary festivals held throughout the year. Then there are the quaintly named towns and villages of the Wolds — Bishop Burton, Sledmore, Fridaythorpe, Pocklington — that surround Beverley.
There is even a good chance you have seen the minster without knowing it. That's because it has been used by filmmakers to double for the considerably more famous Westminster Abbey in London.
Beverley's principal parish church is not a cathedral, despite there being a suffragan (or assistant) bishop of Beverley in the episcopacy of the Church of England. Rather, the minster designation is a British peculiarity, reflecting the church's Anglo-Saxon origins. In those days, churches with a monastic or collegiate foundation were named minsters.
The present edifice is a 13th century replacement for an earlier church damaged first by fire and then by a tower collapse.
The ensuing reconstruction, which took about two centuries, is Gothic and varies between the Early English, Decorated and Perpendicular styles, representing whatever was in fashion during that particular stage of construction.
As with so many other churches and cathedrals, Beverley Minster was greatly changed by the Reformation, when the old religion of Roman Catholicism and its trappings of chantry chapels, statuary and saintly relics were lost, sold or destroyed.
Instead of a monotonous group tour, the Rev. Canon Jonathan Baker personally showed me around after first admitting he was still learning about the church as he only became its parson at the end of last year.
While much of the minster's fabric is instantly familiar to anyone who has visited some of the great cathedrals the architecture is quite remarkable when you remember it has never been the seat of a bishop. For a parish church, Beverley Minster is as grand as they come.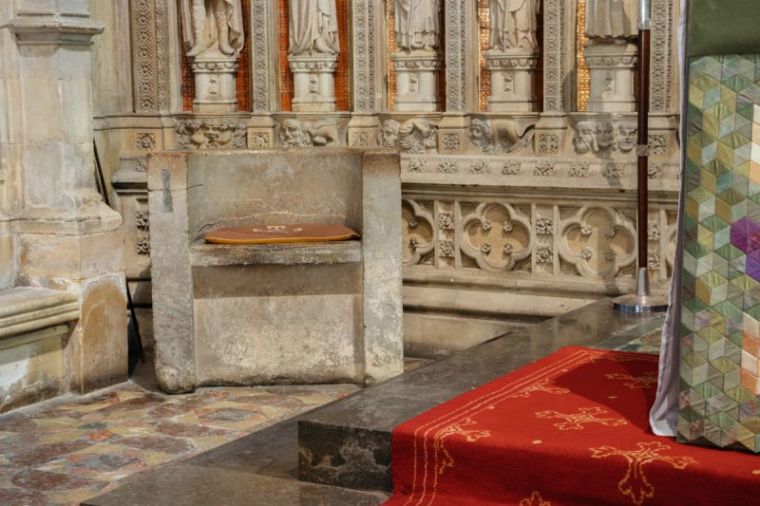 You could spend hours exploring, as the interior has countless monuments and carvings, including 68 exquisite carvings from the early 16th century under the hinged seats, known as misericords (literally mercy seats), in the stalls of the quire.
Arguably the most notable feature is the Anglo-Saxon stone chair or frithstool that sits beside high altar. Once upon a time, it would have provided a form of sanctuary for criminals. Another ancient feature is the Norman baptismal font, which dates to the earlier church.
As an American it was also interesting to find the final resting place of Major General Oliver De Lancey, who was prominent in the American Revolution albeit on the side of King George III.
De Lancey's tombstone on the floor, near the stairs to no longer extant chapter house, is easily missed as sadly even the British have failed to remember him with the erection of a plaque.
If you go
I stayed on the outskirts of Beverley at the Tickton Grange Hotel.
The four-star, family-run hotel — it's what the British call a country house hotel — offers refined rooms and excellent attention to details, right down to designer Maham Anju's beautiful plates in the white tablecloth dining room.
Speaking of the dining room, the menu boasts of locally sourced ingredients. My main course of lamb, which the waitress said was from a nearby farm, was excellent. Rooms at Tickton Grange start at £125 (about $164) per night, including breakfast.
Another option for dinner is the casual gastropub at The King's Head, a classic 10-room inn overlooking the square in Beverley's city center where the weekly Saturday market is held.
Beverley Minster is open to visitors from 9 a.m. to 4:45 p.m. April through October. Between November and March, the hours are 9 a.m. to 4 p.m. Year-round Sunday hours, outside of services, are 12 to 5 p.m.
The closest airport is Humberside Airport, which has flights to from Amsterdam on Delta Airlines partner KLM. Airfares from several U.S. cities are as low as $650, according to a search on Google Flights.
Spires and Crosses, a travel column exclusive to The Christian Post, is published every week. Follow @dennislennox on Twitter and Instagram.
Dennis Lennox writes about travel, politics and religious affairs. He has been published in the Financial Times, Independent, The Detroit News, Toronto Sun and other publications. Follow
@dennislennox
on Twitter.