Gov't Funding of WikiLeaker Sex Change Shows Obama Admin Cares More About Traitors Than Honorable Veterans, Tony Perkins Says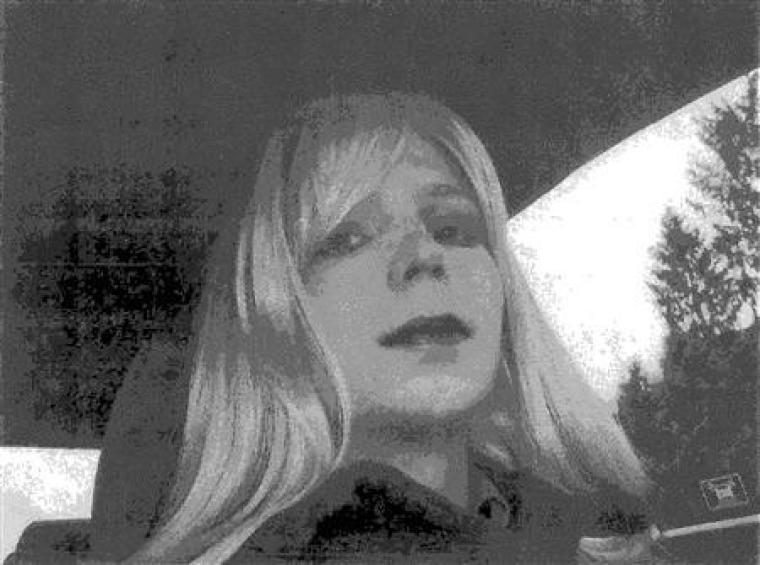 Leading social conservative activist Tony Perkins has labeled the U.S. Army's recent approval of inmate Bradley Manning's sex reassignment hormone therapy as a sign that the Obama administration is more devoted to serving convicted traitors than helping the well-deserving veterans who have risked their lives to protect America.
USA Today first reported that the Army revealed in a Feb. 5 memo that it will fund the sex transition hormone therapy for WikiLeaks whistleblower private Bradley Manning, who changed his name to Chelsea Manning in 2013 and is serving a 35-year sentence after he was convicted of espionage for leaking classified documents.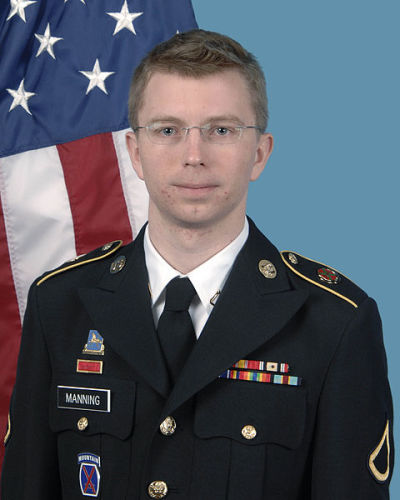 "Bradley Manning is in prison for treason — and now the Obama administration wants to help him break another law: nature's," Perkins, the president of the Family Research Council, wrote on his Washington Update. "The national security leaker, whose espionage put countless Americans at risk, is demanding that the U.S. Army — not just recognize, but finance — his gender transition."
"Now, two years later, it seems the Army is more than willing to cater to the traitor's whims, including footing the bill for thousands of dollars in radical hormone therapy," Perkins added.
Col. Erica Nelson, the commandant of the Fort Leavenworth Disciplinary Barracks in Kansas, wrote in the Feb. 5 memo that she felt its was medically necessary for Manning to undergo the procedure. Nelson's approval comes after Manning filed a lawsuit last September for access to the treatment and added that if he did not receive the treatment he would commit suicide. Manning has been legally represented by the American Civil Liberties Union.
Perkins added that given the growing discontent from veterans not being able to get the medical services they need from Veterans Affairs, its rather peculiar to see a "traitor" pampered with an "elective" treatment.
"While thousands of honorable veterans suffer serial abandonment in VA clinics across the country, the Obama administration is rewarding an avowed traitor with expensive — and elective — treatment," Perkins wrote. "It's a sad commentary on this administration when an act of treason entitles you to better care than most of the men and women who have honorably served this country!"
Manning's therapy approval is just another cog in the president's broad agenda, Perkins continued.
"Unfortunately, this is just part of the administration's broader pattern of indulging lawlessness and lawbreakers like illegal immigrants, military defectors, and turncoats," he wrote. "And the real tragedy is that this therapy isn't helping Manning — it's exacerbating a profound mental health crisis. The worst thing we can do for people struggling with gender identity is to enable their disorder."
Pete Sepp, president of the National Taxpayers Union, said that Manning's growing notoriety among the LGBT community would grant him the ability to collect donations for treatment and that Manning did not need the government funding for the procedure.
"There are plenty of other ways to address this situation than to put taxpayers on the hook for it," Sapp said.
Mara Keilsing, executive director of the National Center for Transgender Equality, told U.S.A. Today that the Army is just fulfilling its obligation to provide Manning the necessary medical care and if they were not to provide the treatment it would be "cruel and unusual punishment."
"If [Manning] has a heart attack, they have to treat that, too," Keisling said. "This is no different."
Perkins also wrote that such a procedure violates the Defense Department's own medical policy.
"Of course, one of the problems with that decision (and there are several) is that it violates the Defense Department's own policy, which bars funding for this kind of 'treatment,' Perkins wrote. "To bypass that rule, the Army seems to have found a loophole through the VA, which started paying for the drugs in 2013. Either way, Manning, a convicted criminal, will be the first Army member to receive hormone therapy at the military's expense."