GQ Editors Bash Bible as 'Foolish Book' Not Worth Reading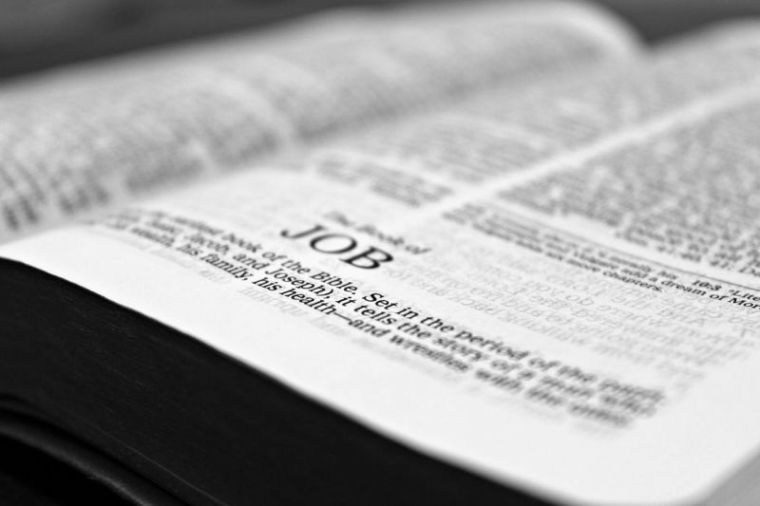 GQ magazine editors have published a list of 21 books they say aren't worth reading despite them being seen as the great books. The Bible is listed at No. 12 because, they claim, it's "not the finest thing that man has ever produced," and it's "self-contradictory" and "foolish."
"The Holy Bible is rated very highly by all the people who supposedly live by it but who in actuality have not read it," the editors write in an article titled, "21 Books You Don't Have to Read," published this week.
"Those who have read it know there are some good parts, but overall it is certainly not the finest thing that man has ever produced," they continue. "It is repetitive, self-contradictory, sententious, foolish, and even at times ill-intentioned," claim the editors of the international monthly men's magazine based in New York City.
The editors then tell the readers, "If the thing you heard was good about the Bible was the nasty bits, then I propose Agota Kristof's The Notebook, a marvelous tale of two brothers who have to get along when things get rough."
They add, "The subtlety and cruelty of this story is like that famous sword stroke (from below the boat) that plunged upward through the bowels, the lungs, and the throat and into the brain of the rower — Jesse Ball, 'Census.'"
Introducing the list, the editors write, "Some are racist and some are sexist, but most are just really, really boring. So we — and a group of un-boring writers — give you permission to strike these books from the canon."
The other books on the list include Lonesome Dove by Larry McMurtry, The Catcher in the Rye by J. D. Salinger, Goodbye to All That by Robert Graves, The Old Man and the Sea by Ernest Hemingway, The Alchemist by Paulo Coelho, A Farewell to Arms by Ernest Hemingway, Adventures of Huckleberry Finn by Mark Twain, and The Lord of the Rings by J. R. R. Tolkien.
About Twain's book, the editors write, "The worst crime committed by Adventures of Huckleberry Finn is that it makes first-time Twain readers think Twain wrote tedious, meandering stories. He did, as is evidenced by this, his book of tedious, meandering stories — but he also wrote a lot of richly entertaining meandering stories that are not constrained by the ham-fisted narration of a fictional backcountry child or suffused with his sweaty imitation of a slave talking."
An alternative to Huckleberry, they suggest, is Narrative of the Life of Frederick Douglass, an American Slave, a firsthand account of slavery by Fredrick Douglass.